Details

Category: CodeTyphon Host OSes
Published: Sunday, 02 July 2017 16:51
Written by Sternas Stefanos
Hits: 15461
We test Lab CodeTyphon 6.20 on Calculate Linux 17.6


Calculate Linux is a Gentoo-based family of three distinguished distributions.
Calculate Directory Server (CDS) is a solution that supports Windows and Linux clients via LDAP + SAMBA, providing proxy, mail and Jabbers servers with streamlined user management.
Calculate Linux Desktop (CLD) is a workstation and client distribution with KDE, MATE or Xfce desktop that includes a wizard to configure a connection to Calculate Directory Server.
Calculate Linux Scratch (CLS) is live CD with a build framework for creating a custom distribution.


More for Calculate OS here

System: Middle level PC with 1 CPU (8-Cores) / 8 Gbyte RAM / 120 Gbytes Hard Disk / 1600x1200 pixels Monitor
OS : Calculate Linux 17.6 Desktop (CLD) 64 bits, with Cinnamon Desktop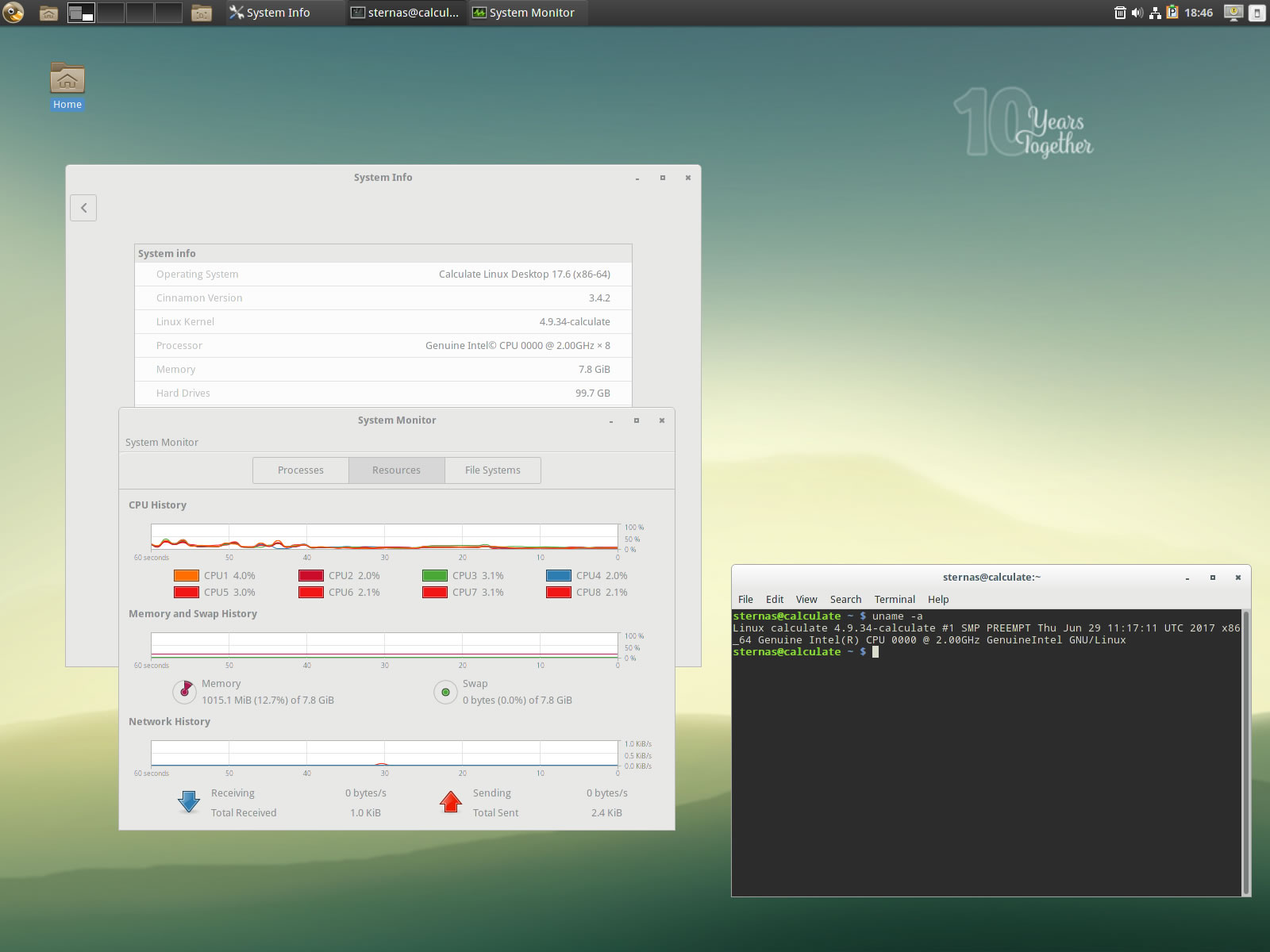 1. Preparation-Give "sudo" root privileges
Open a terminal and exec
su
nano /etc/sudoers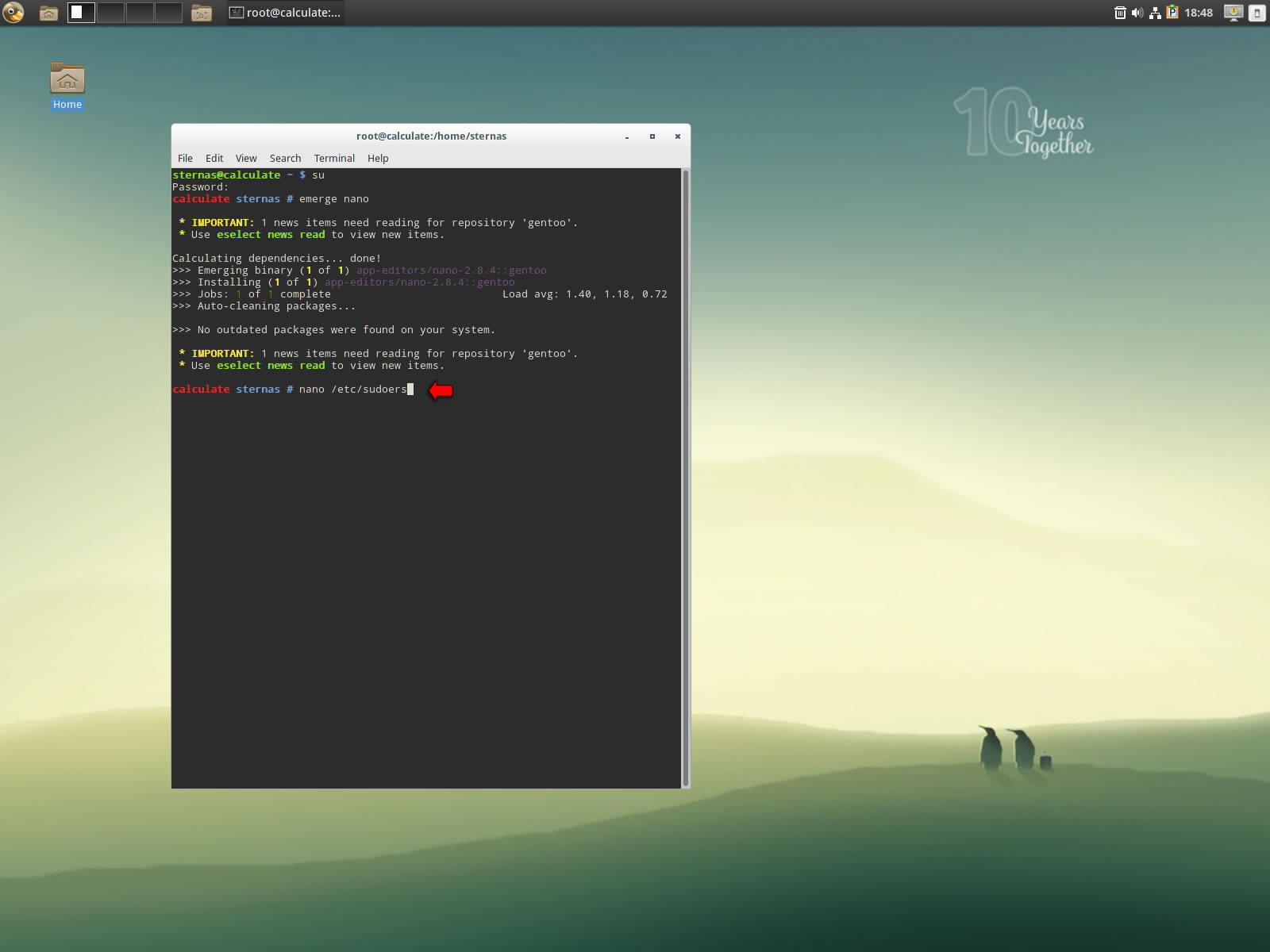 add at the end of /etc/sudoers the line
username ALL=(ALL) NOPASSWD: ALL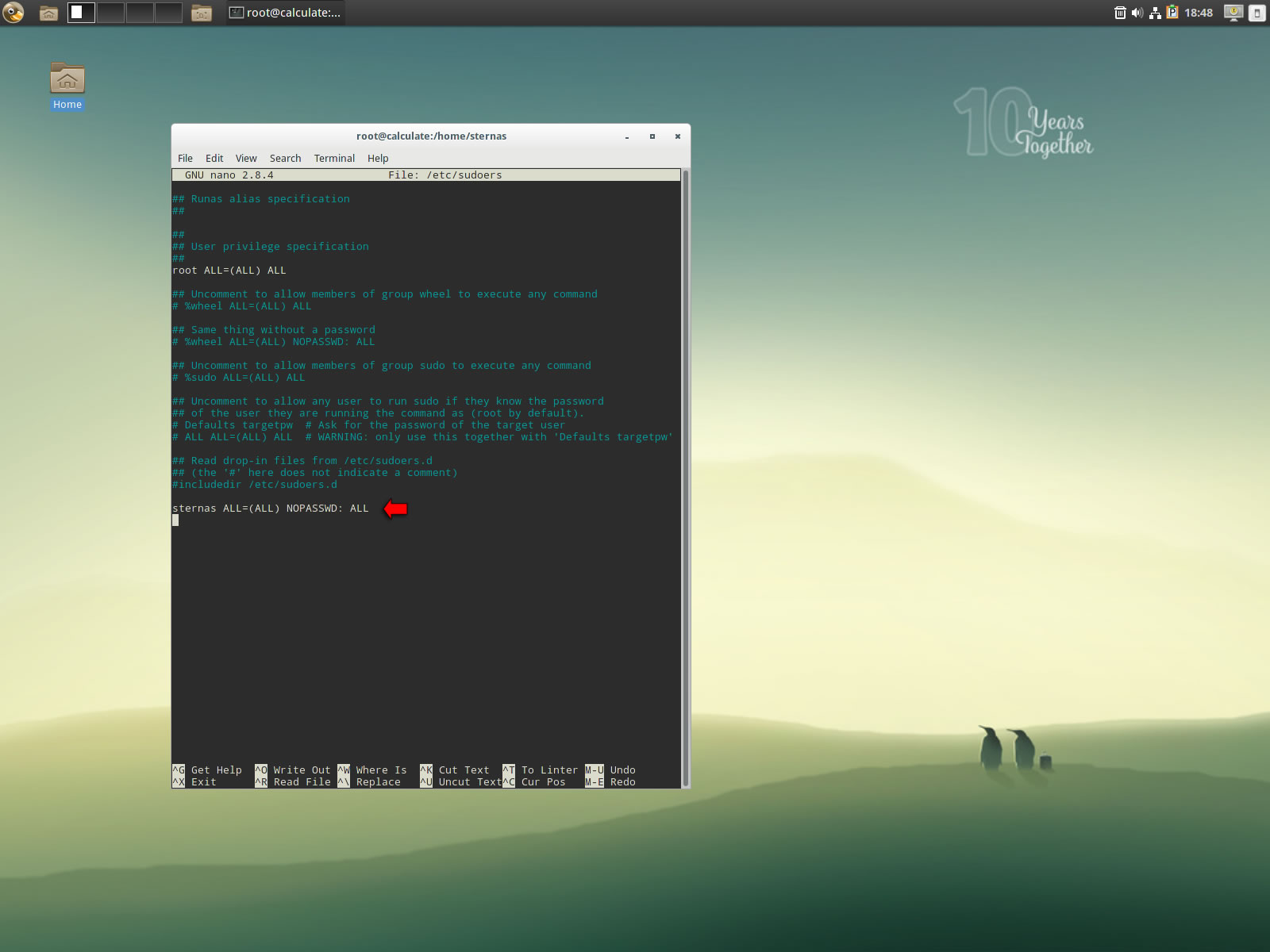 Ctl-X to exit and Y to save
2. Download-Unzip-Install
Download CodeTyphonIns.zip and unzip to your home directory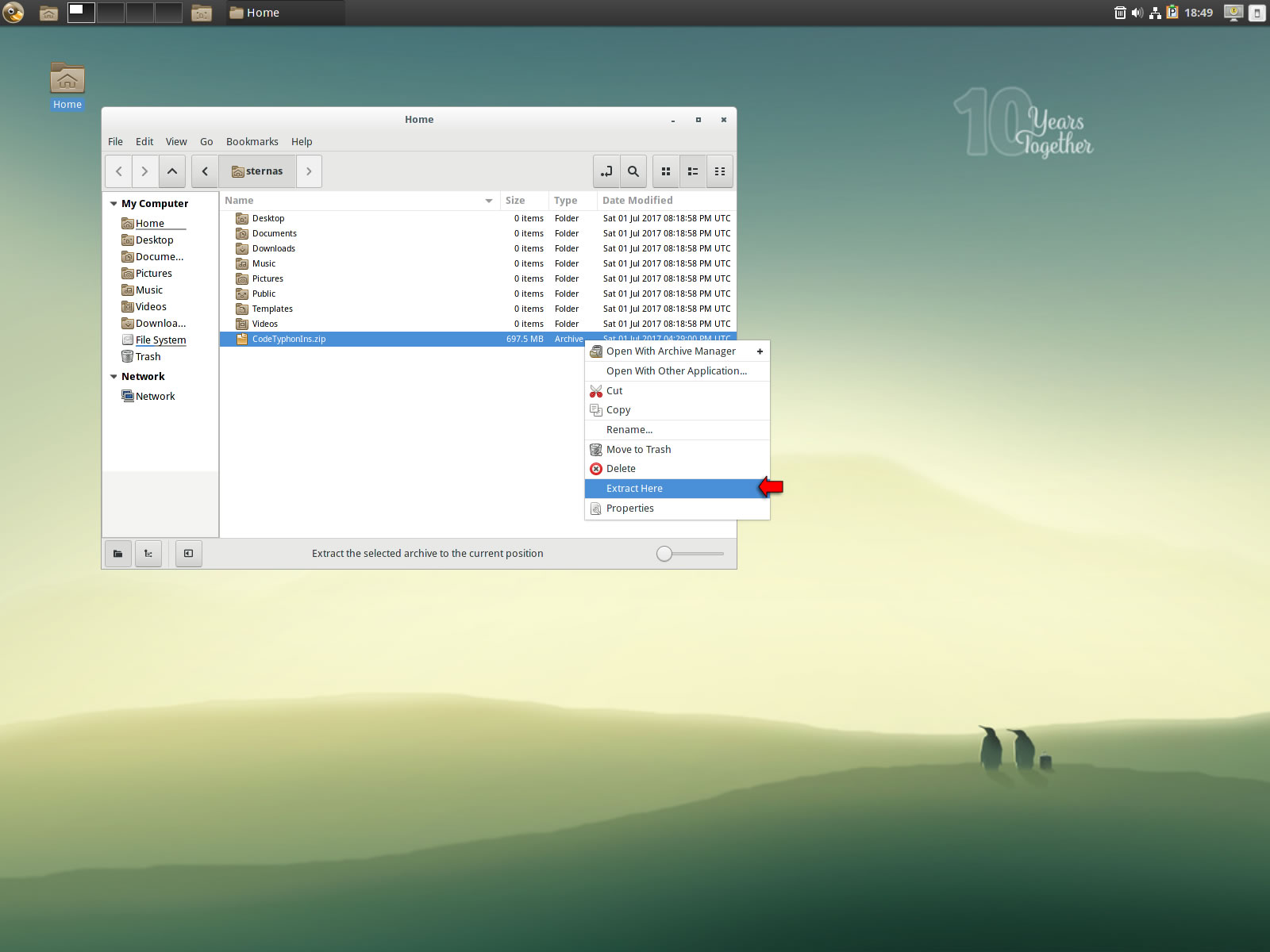 Open a terminal, and go to new CodeTyphonIns directory
cd CodeTyphonIns
Start CodeTyphon Installation with command
sh ./install.sh
Give zero "0" to Install CodeTyphon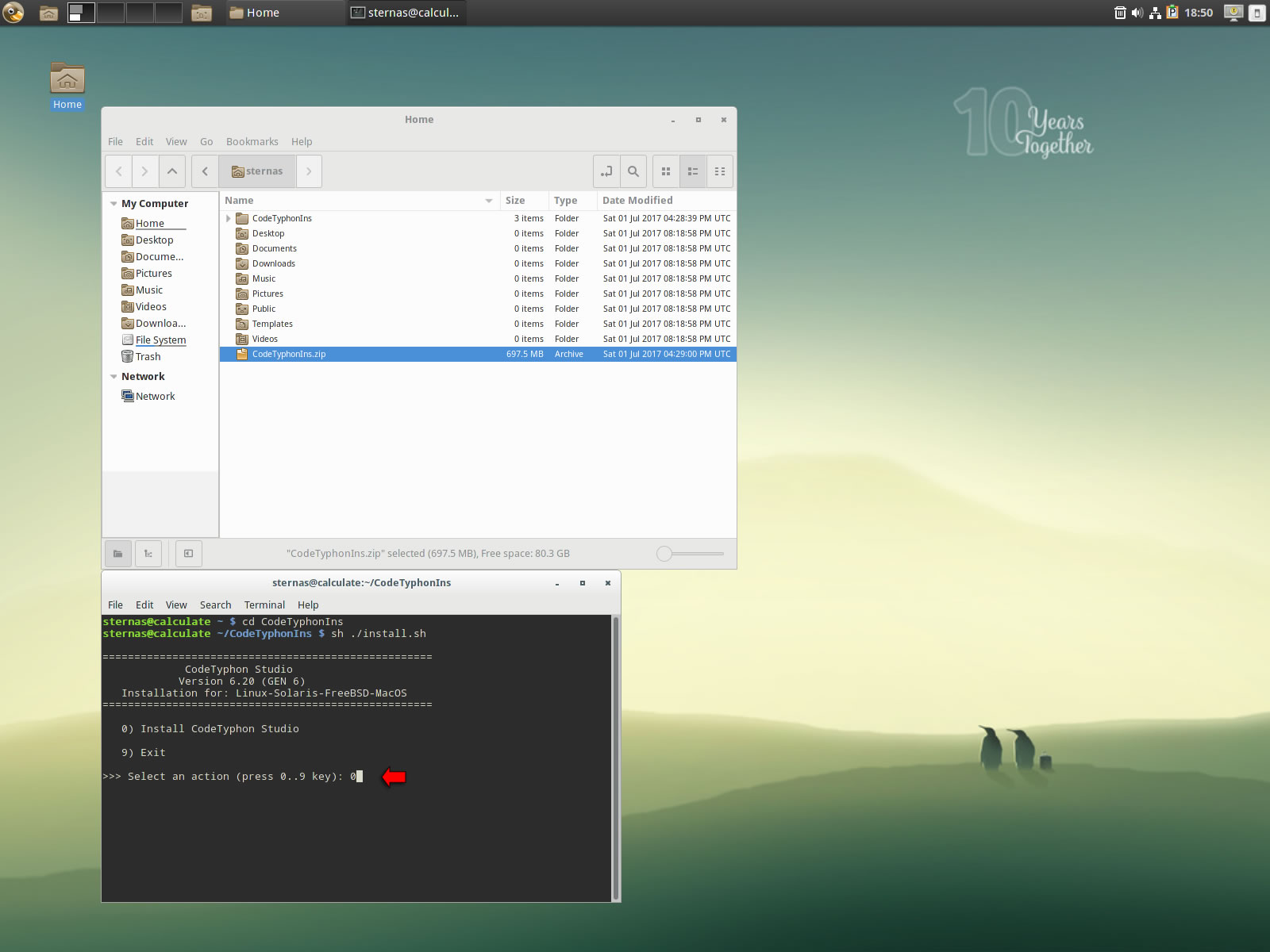 3. Setup and Build
After CT install you can start CTCenter or to continue with the open terminal.
We don't change default CodeTyphon GTK2 Platform.
It's the first installation of CodeTyphon on this PC, so we install "system libraries".
Select "0" to install "system libraries".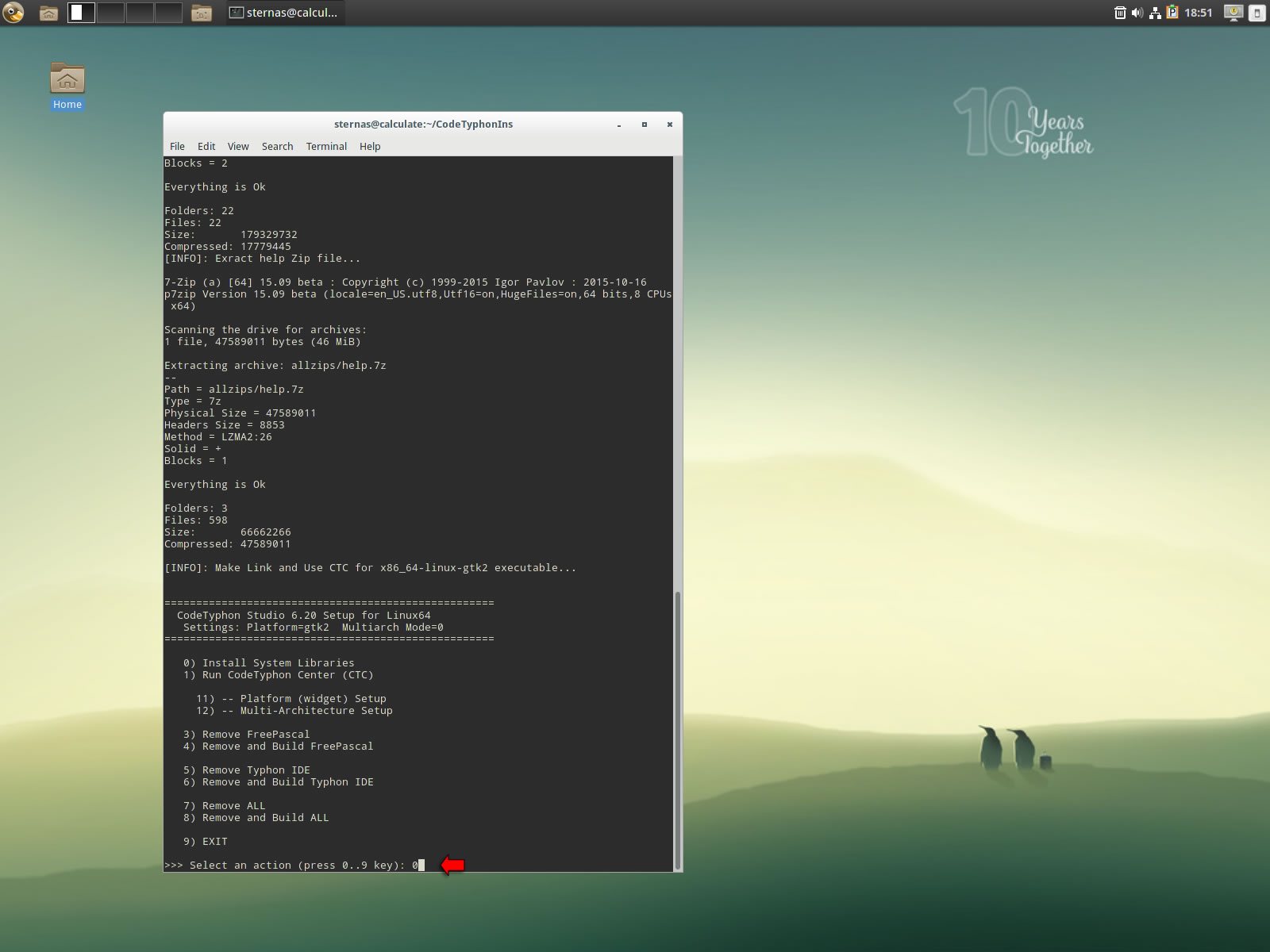 Select "8" to build all...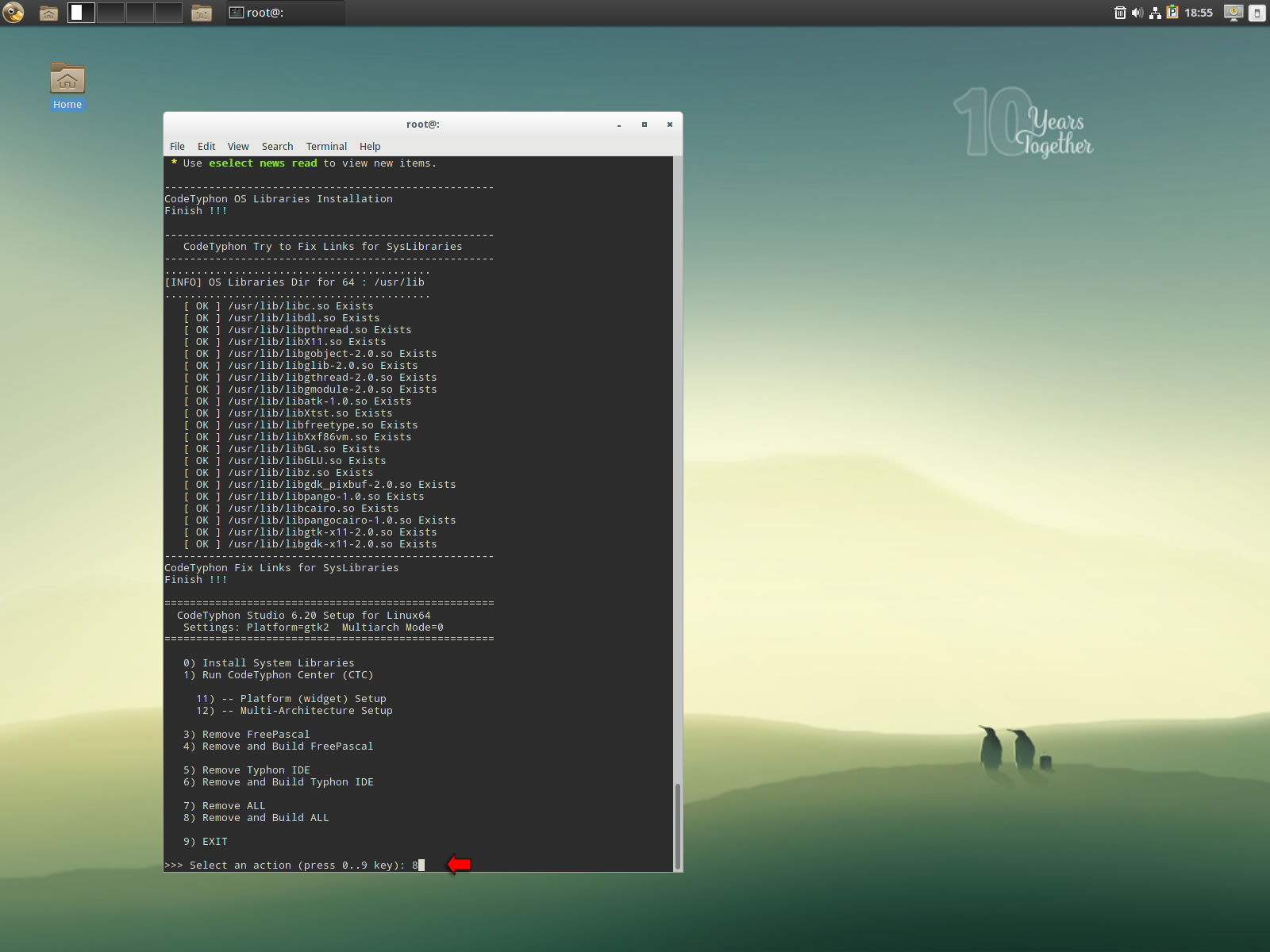 4. Finally
CTCenter and Typhon64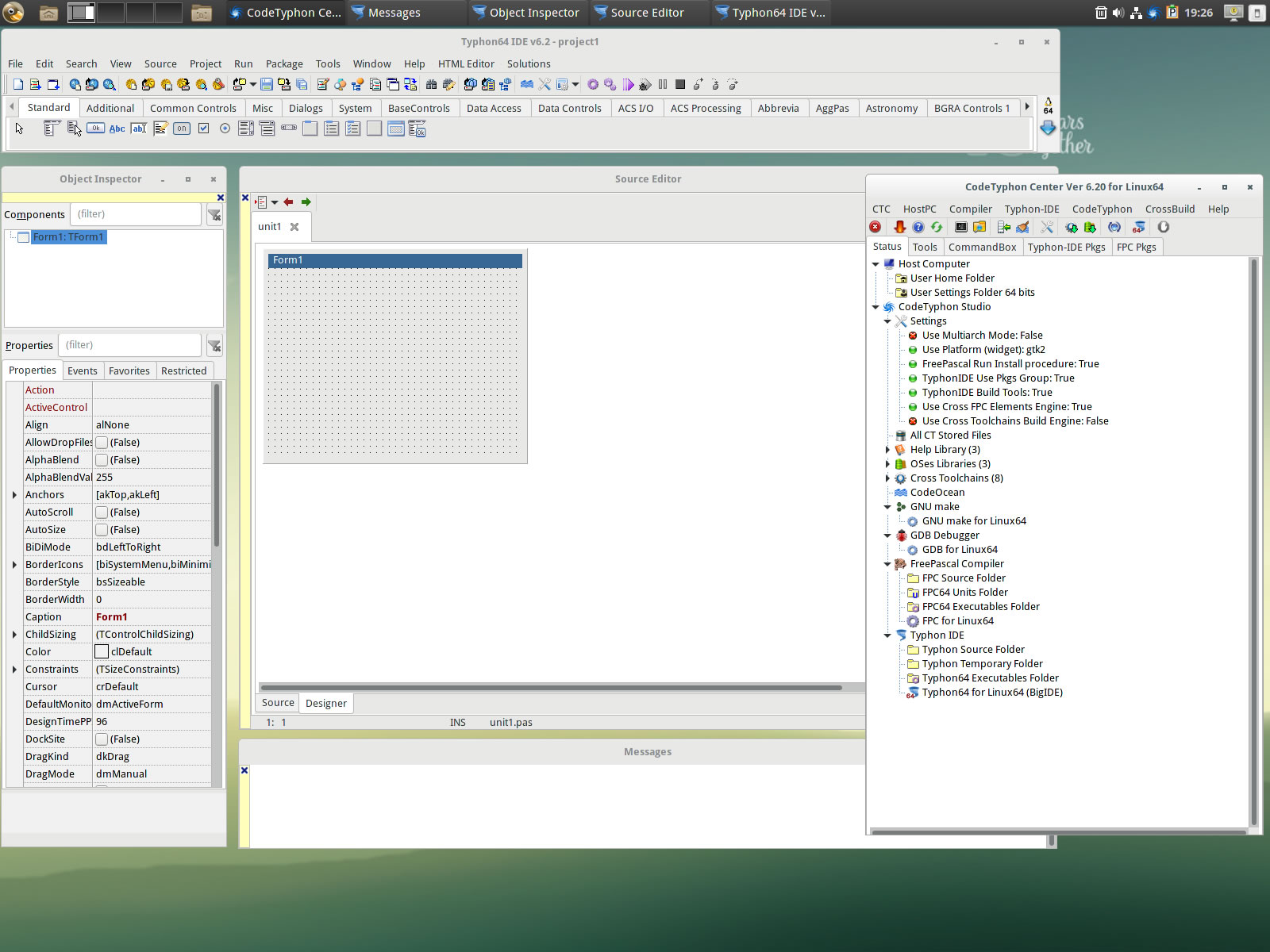 5. Libraries tests
Screens from some Libraries tests...
fpGUI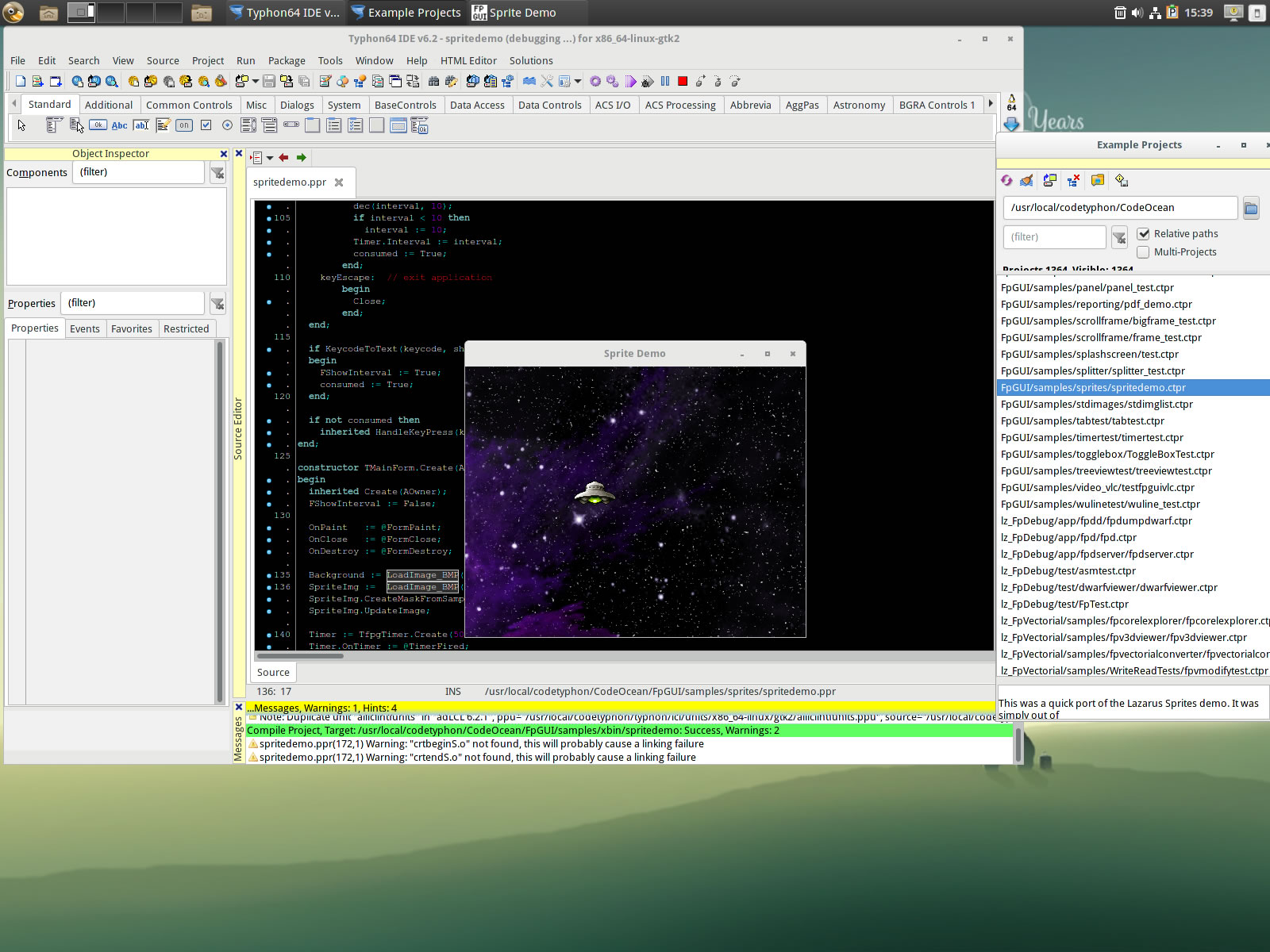 lz_Report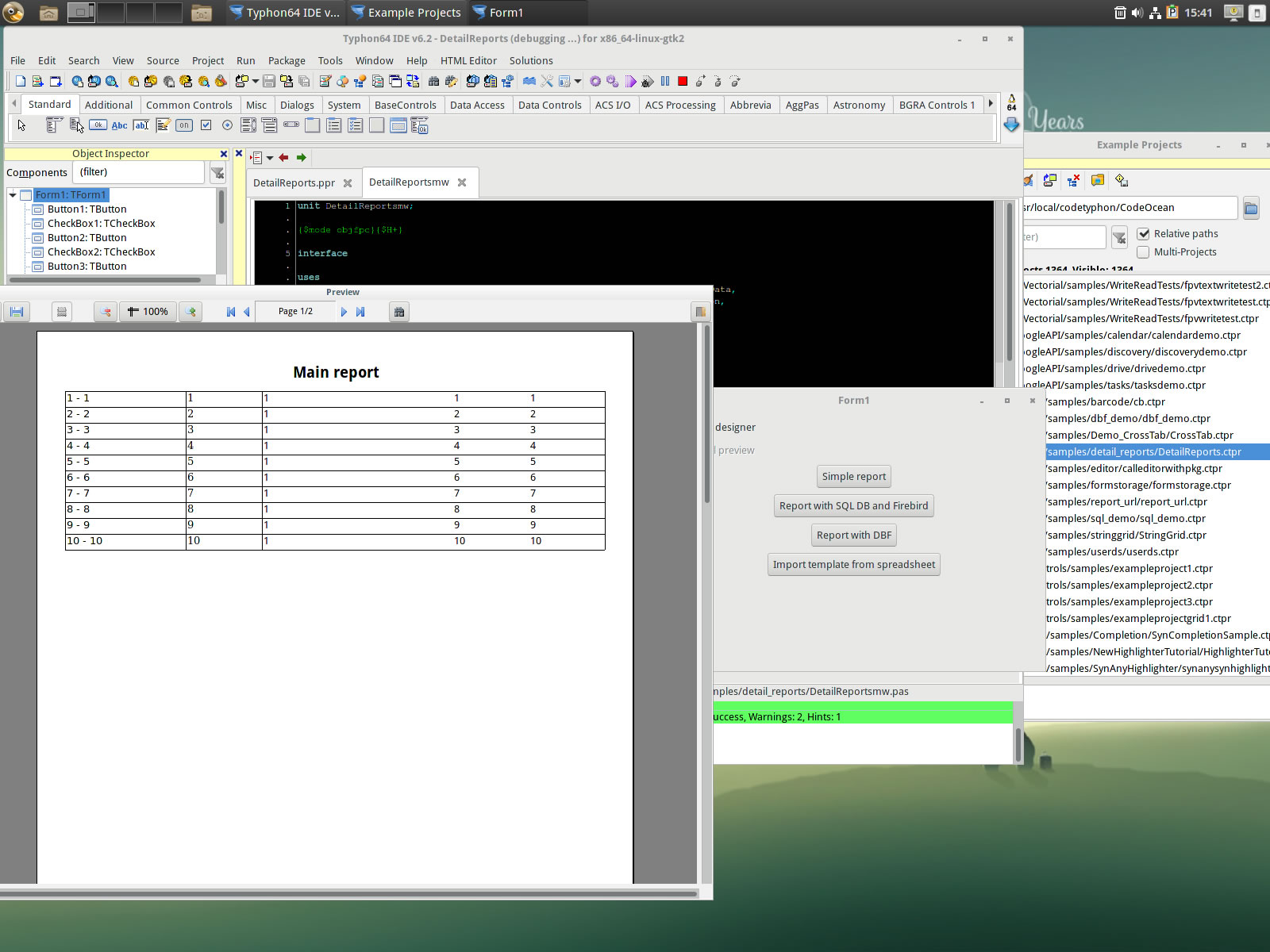 lz_taChart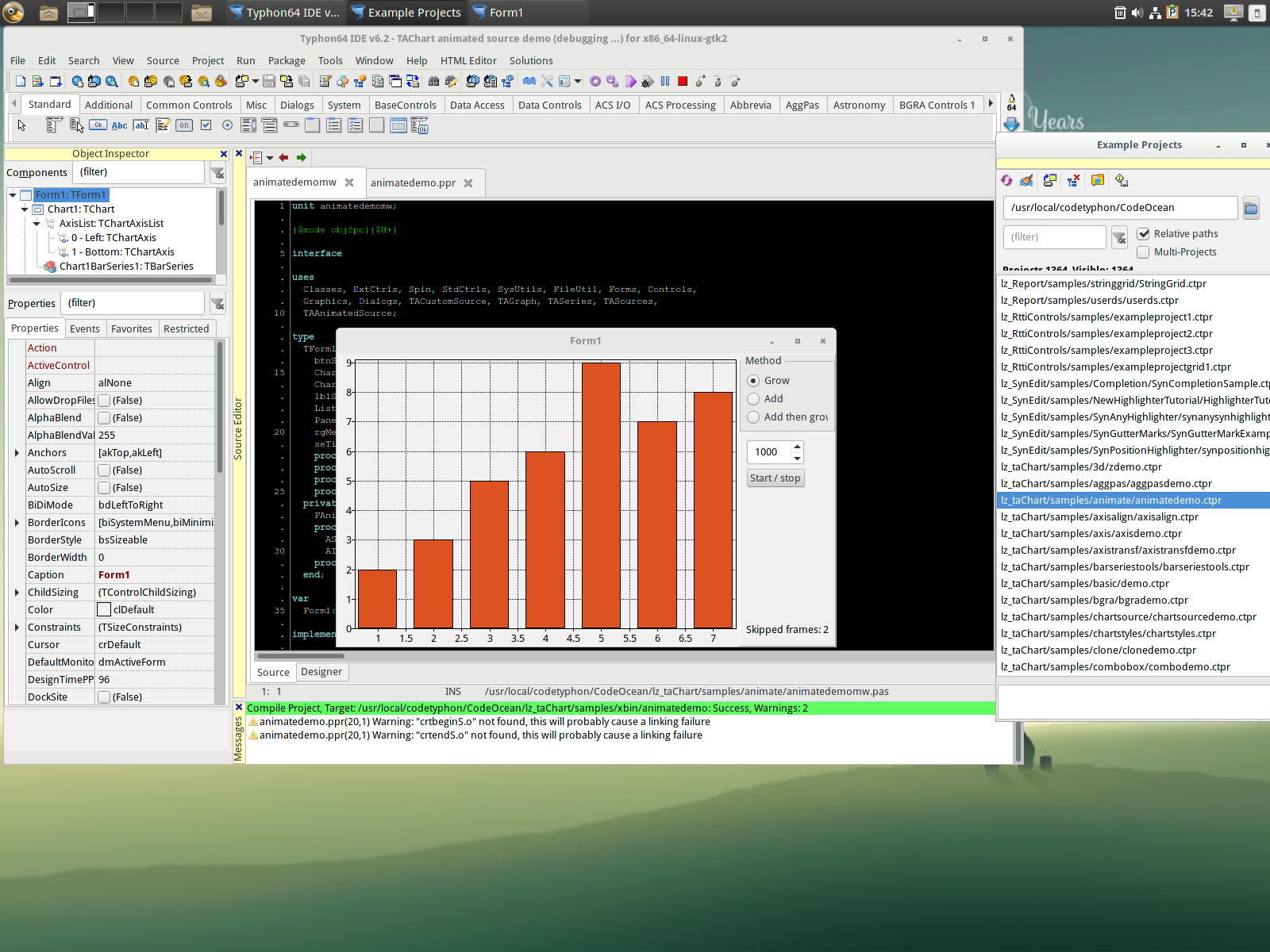 pl_AGGPas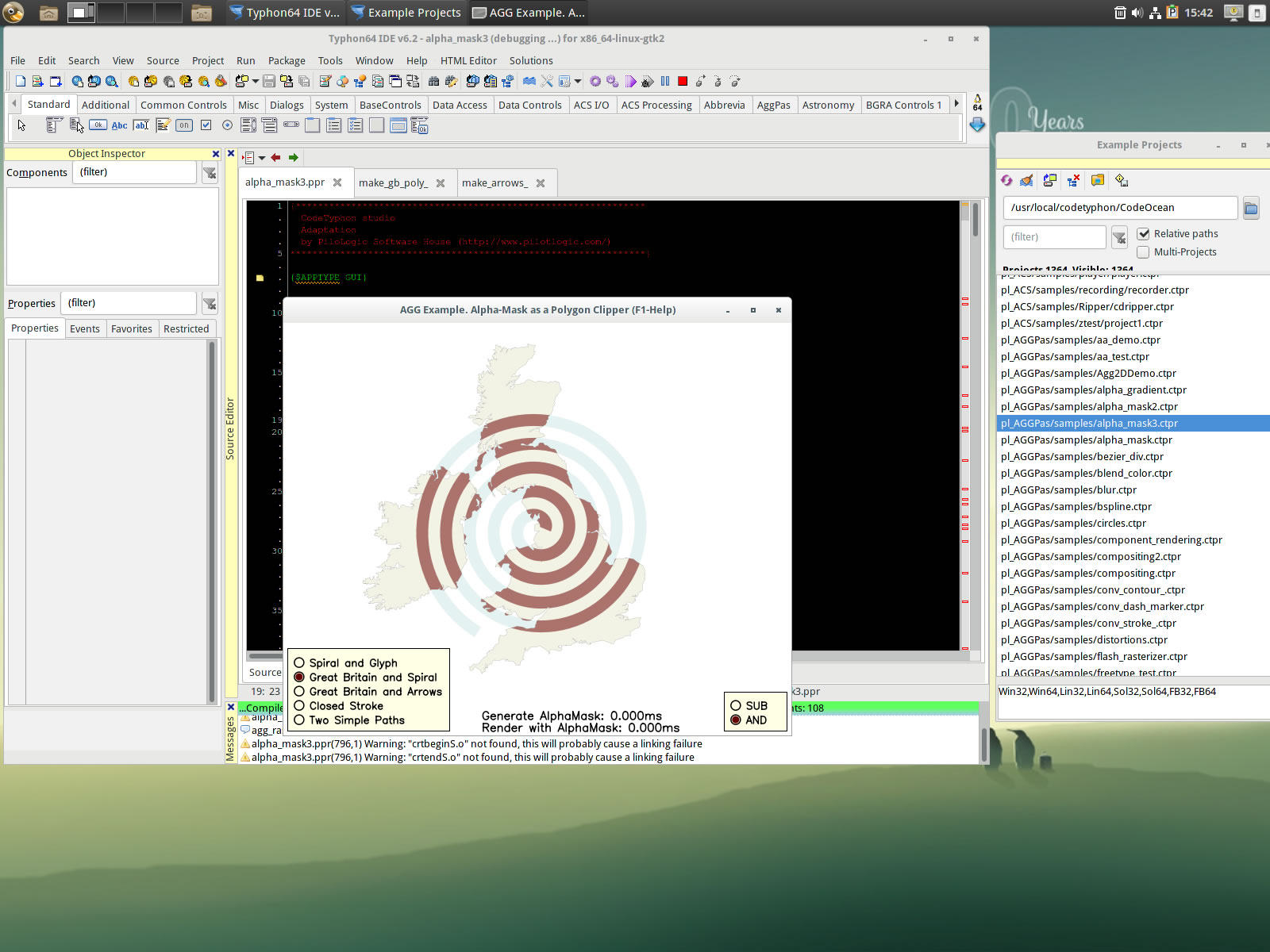 pl_AsphyreSphinx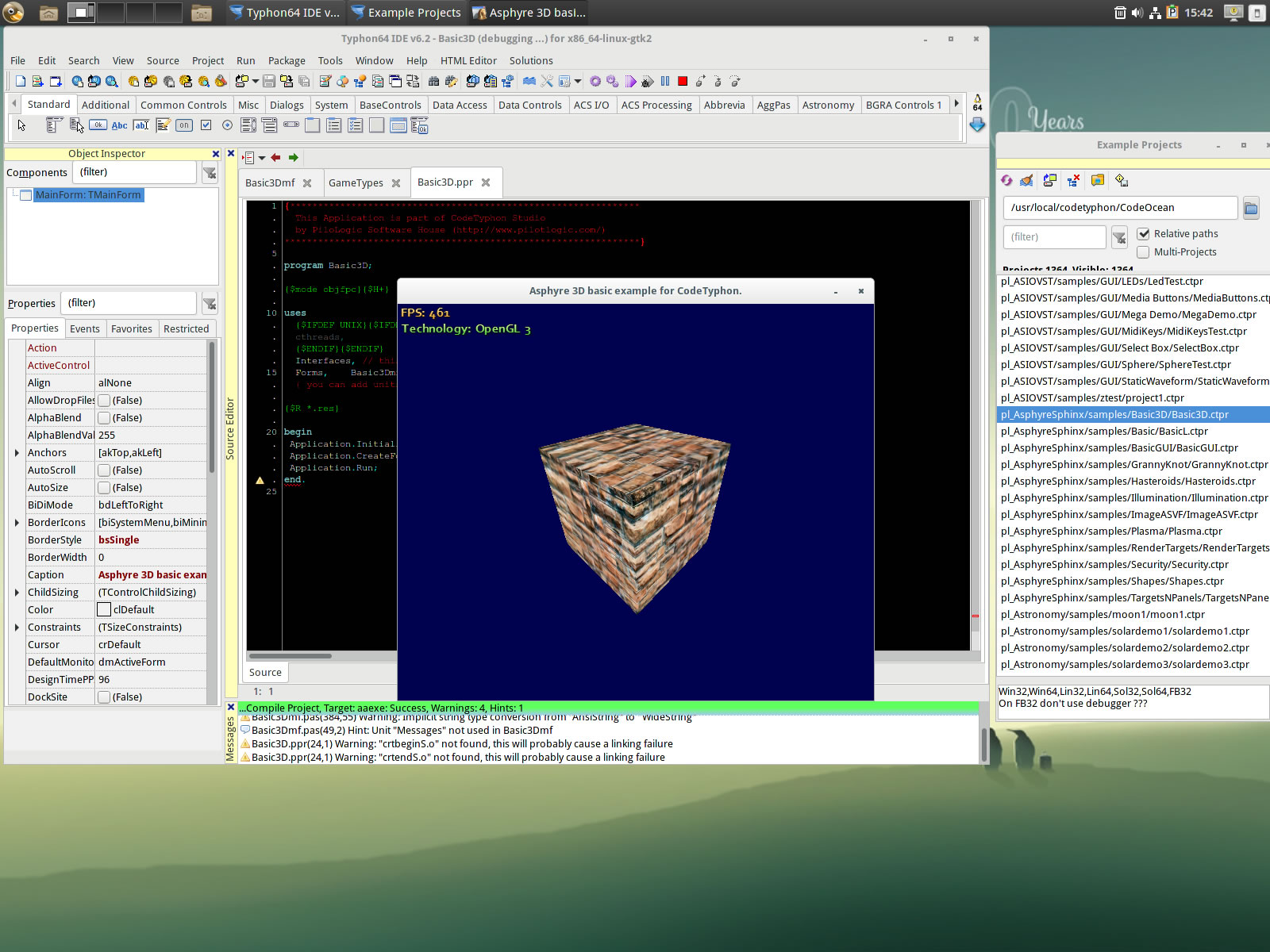 pl_BGRAbitmap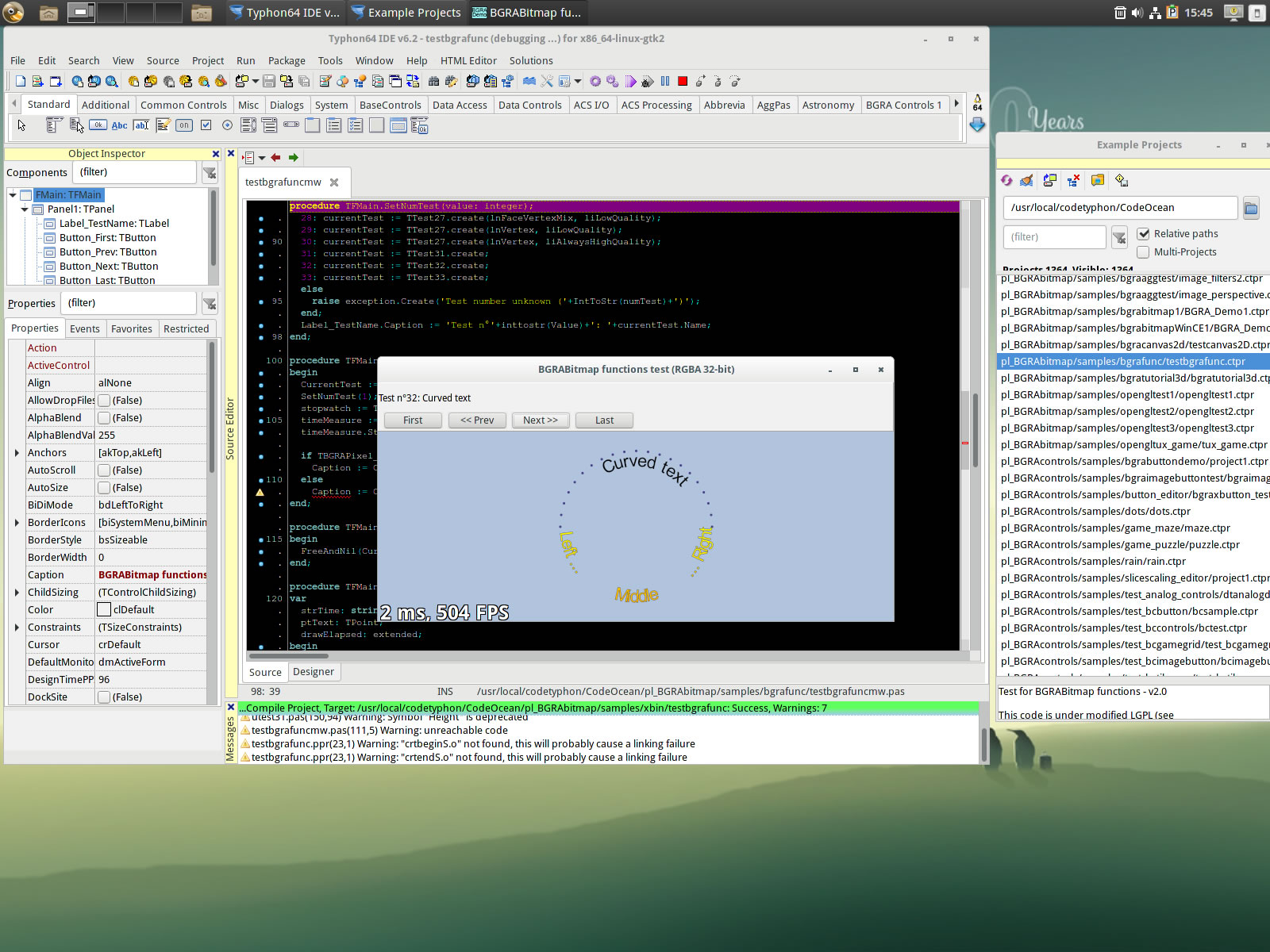 pl_GaiaGIS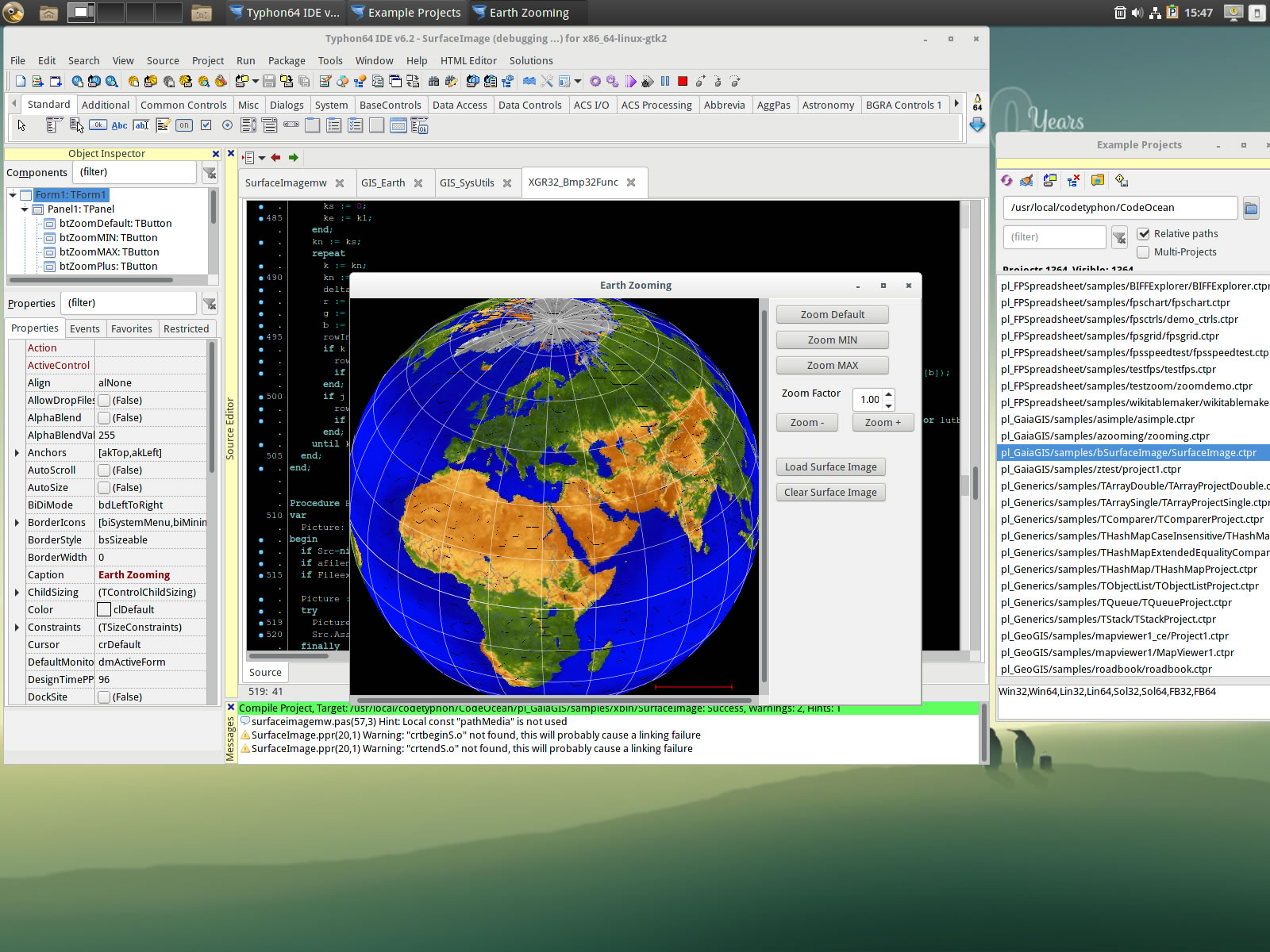 pl_GLScene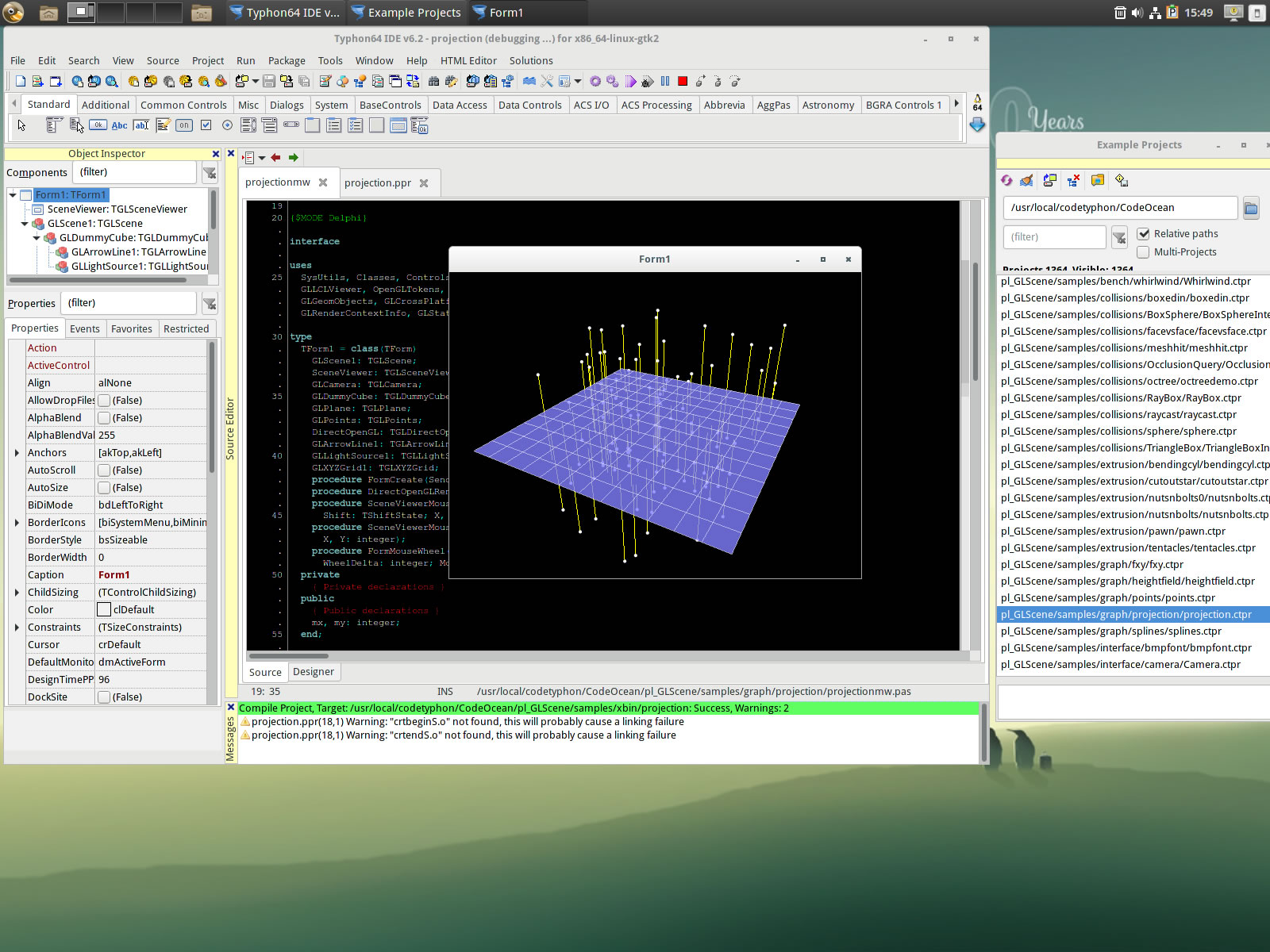 pl_ORCA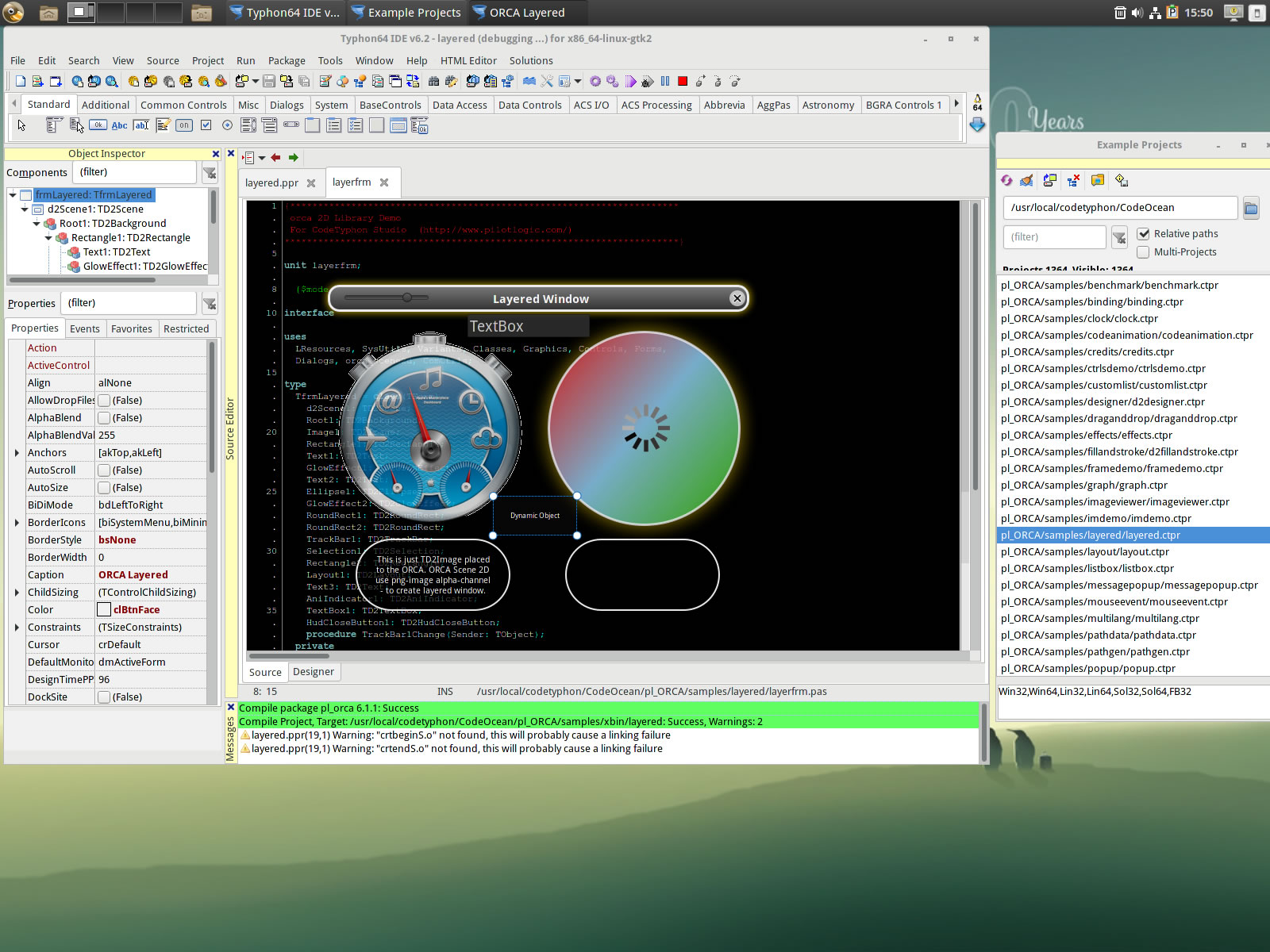 pl_VirtualTrees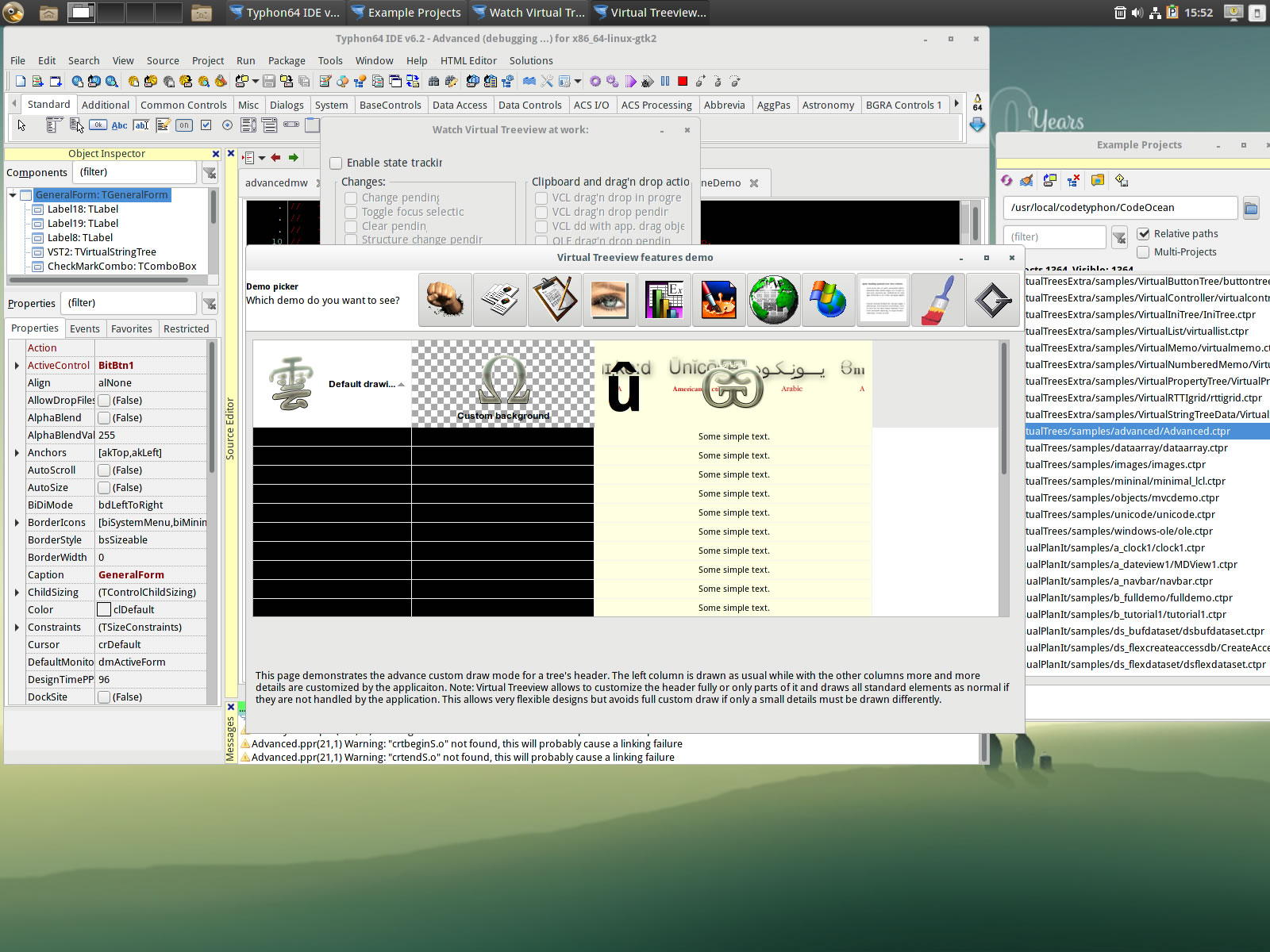 pl_VampyreImaging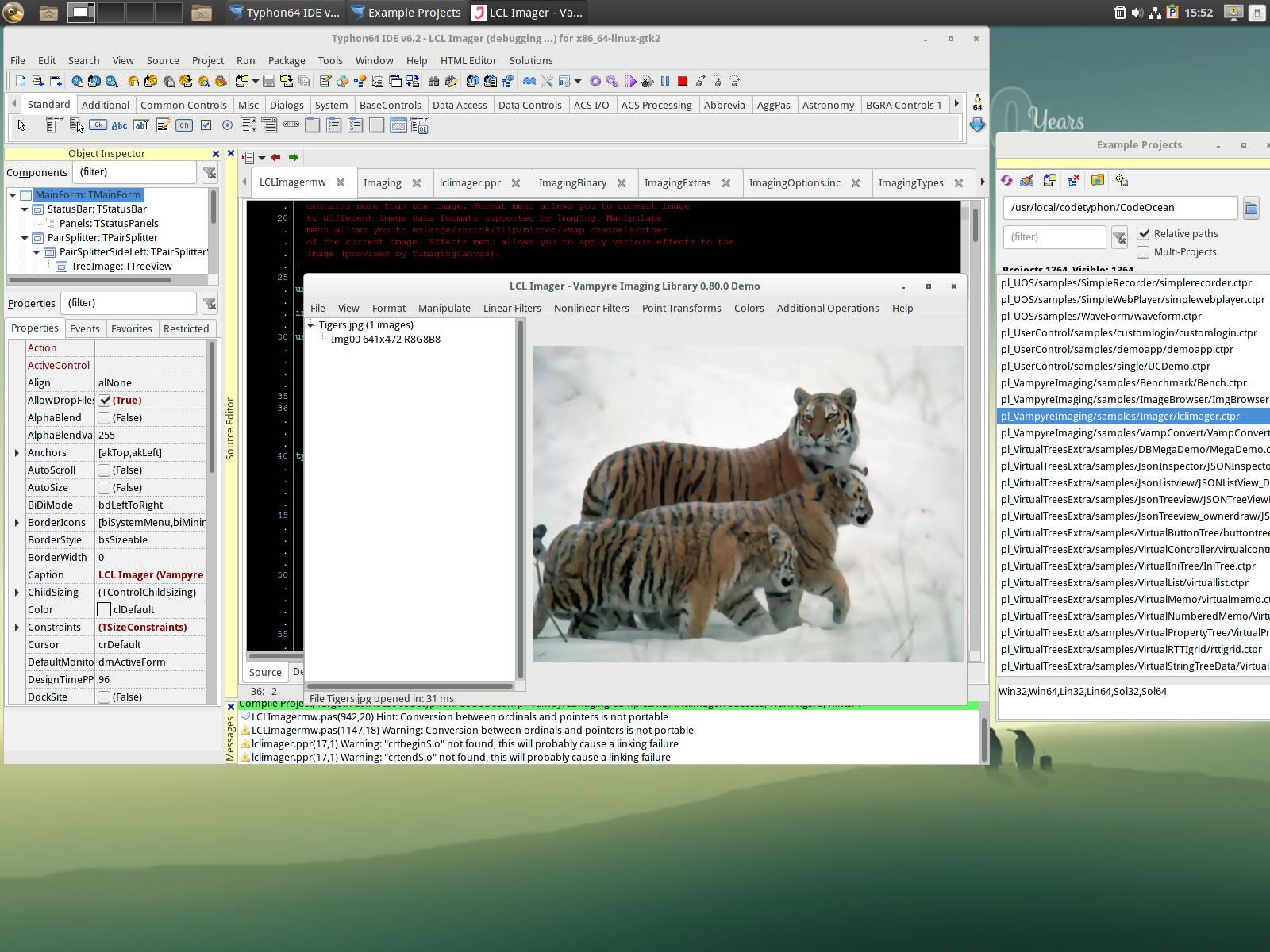 pl_ZMSQL