Details

Category: CodeTyphon Host OSes
Published: Wednesday, 18 September 2019 04:43
Written by Administrator
Hits: 7299
We test Lab CodeTyphon 7.00 on CentOS 7.0 (1908)



CentOS as a group is a community of open source contributors and users.
Typical CentOS users are organisations and individuals that do not need strong commercial support in order to achieve successful operation.
Is 100% compatible rebuild of the Red Hat Enterprise Linux, in full compliance with Red Hat's redistribution requirements.
Is for people who need an enterprise class operating system stability without the cost of certification and support.
90% of web servers use CentOS.
More for CentOS here

System: Entry level PC with 1 CPU (4-Cores) / 8 Gbyte RAM / 120 Gbytes Hard Disk / 1680x1050 pixels Monitor
OS : CentOS 7-1908 64 bits (CentOS-7-x86_64-DVD-1908.iso) with Gnome3 as frontend Desktop.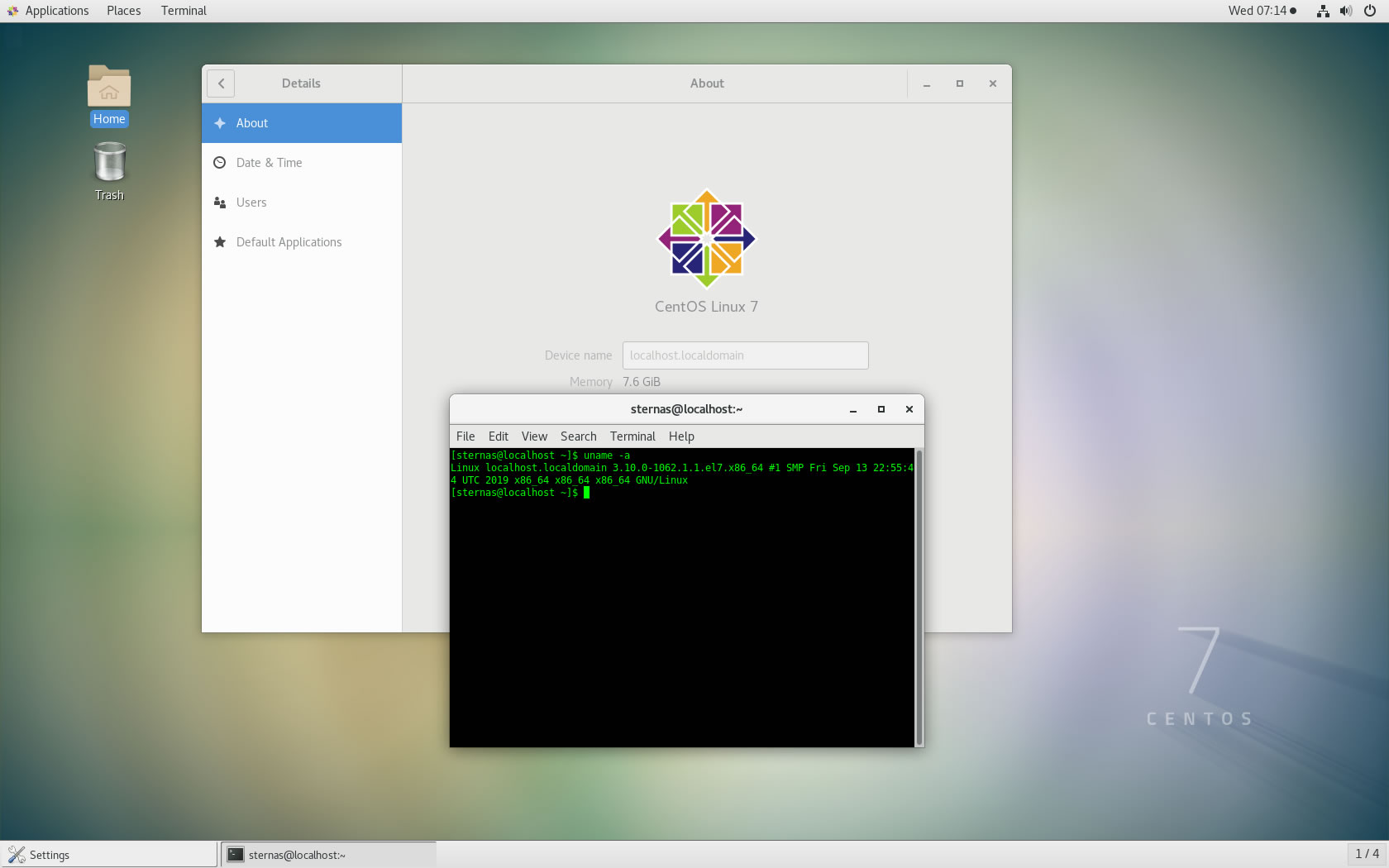 1. Preparation-Give "sudo" root privileges
Open a terminal and exec
su
nano /etc/sudoers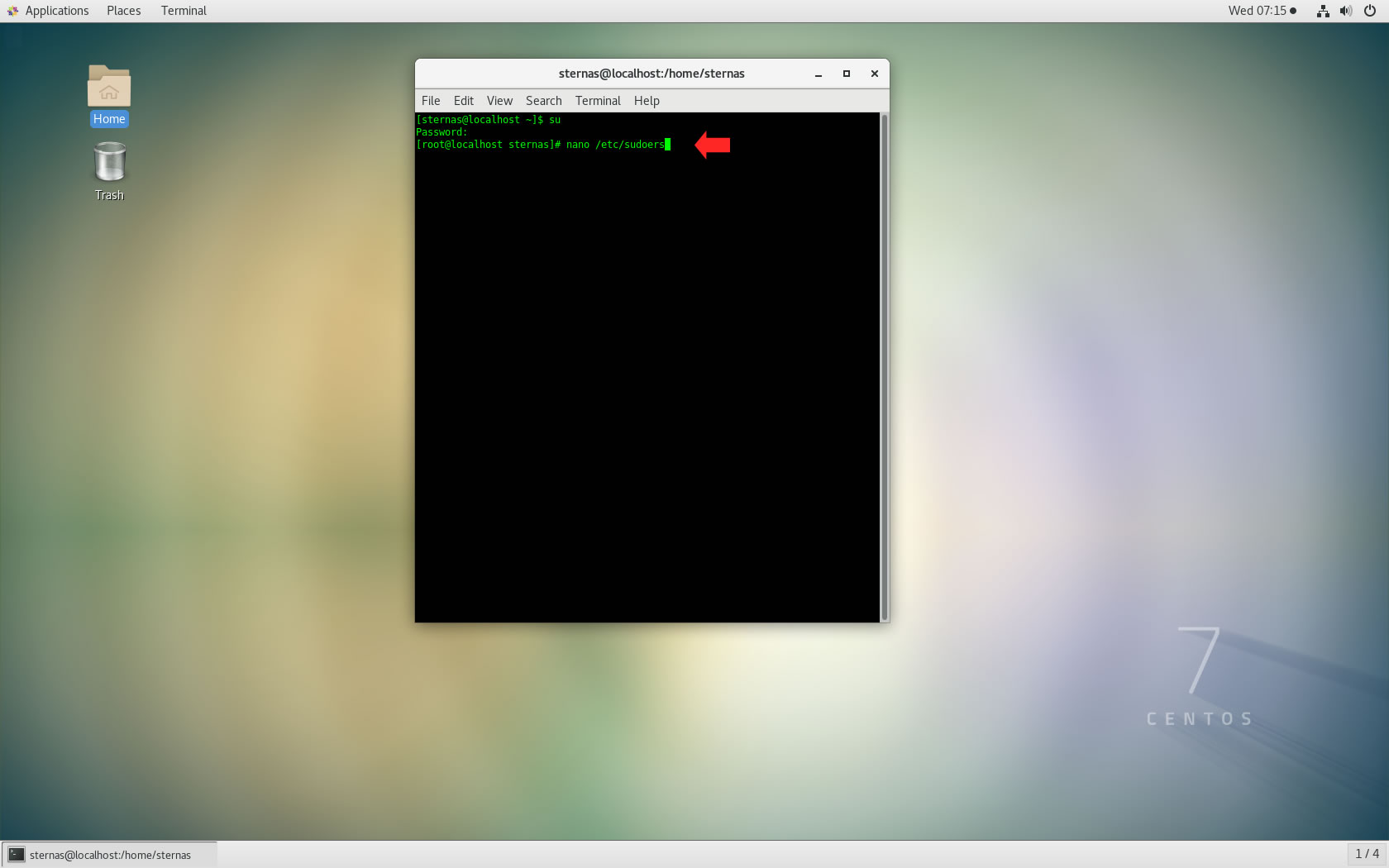 add at the end of /etc/sudoers the line
username ALL=(ALL) NOPASSWD: ALL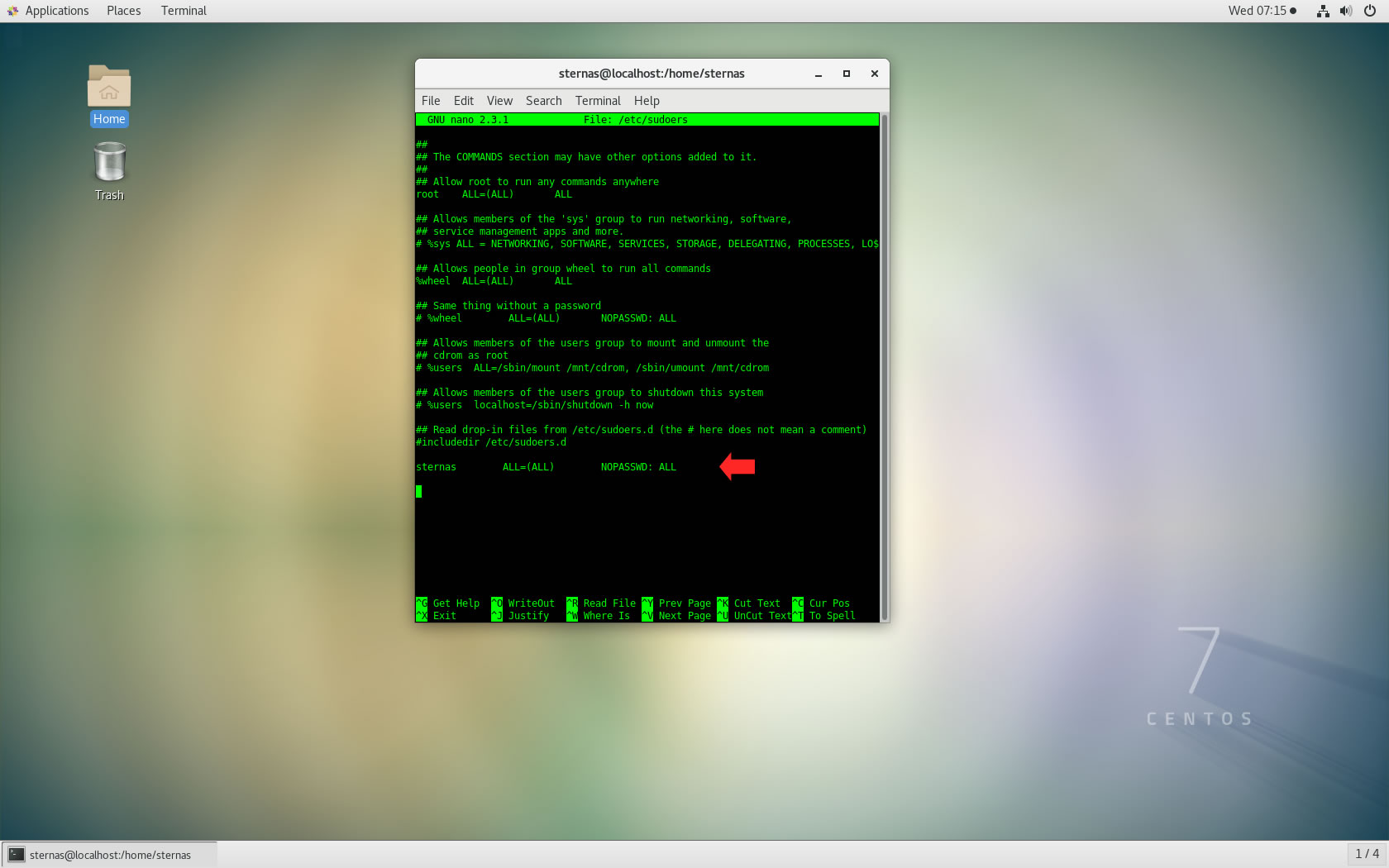 Ctl-X to exit and Y to save
2. Download-Unzip-Install
Download CodeTyphonIns.zip and unzip to your home directory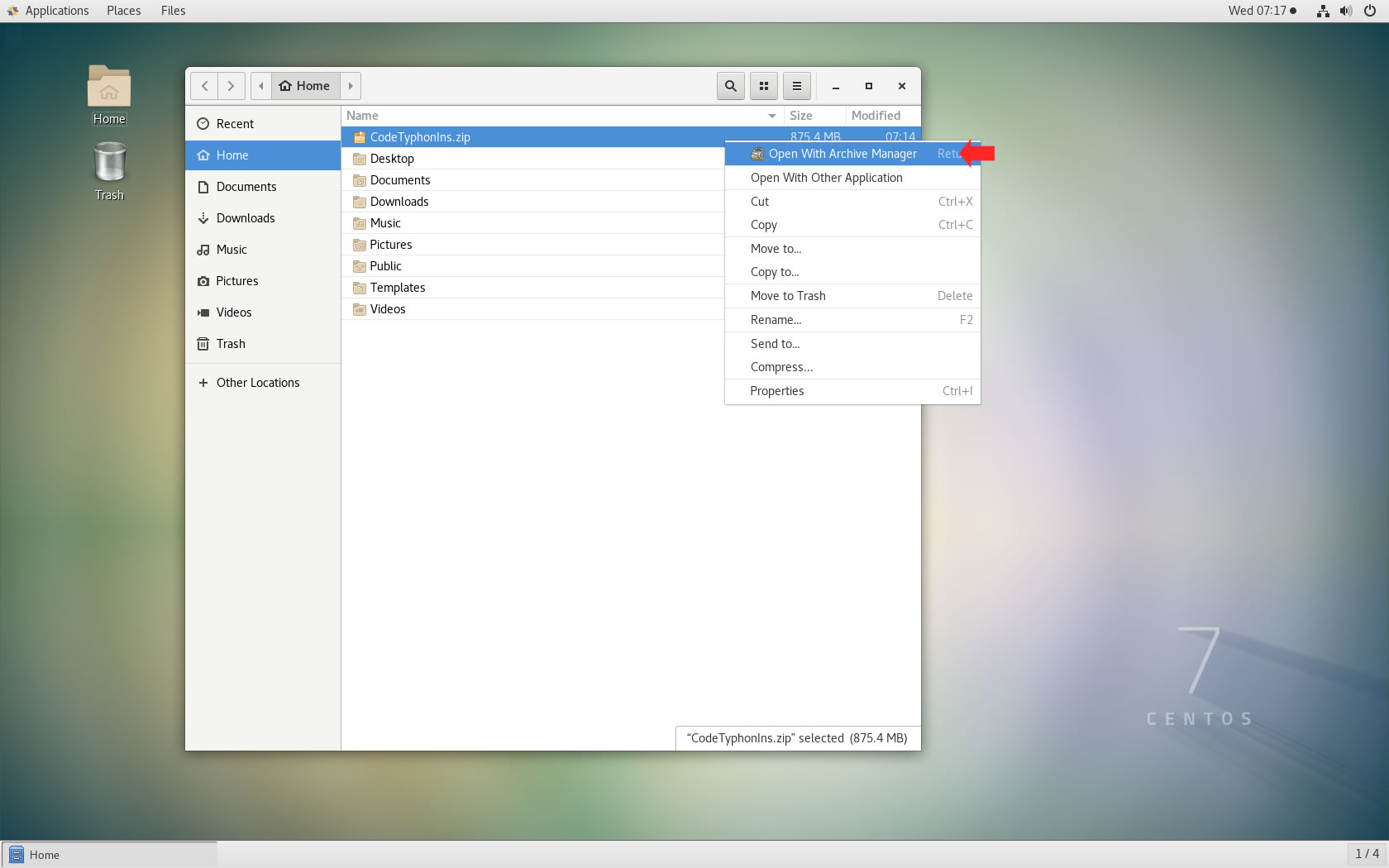 Open a terminal, and go to new CodeTyphonIns directory
cd CodeTyphonIns
Start CodeTyphon Installation with command
sh ./install.sh
Give zero "0" to Install CodeTyphon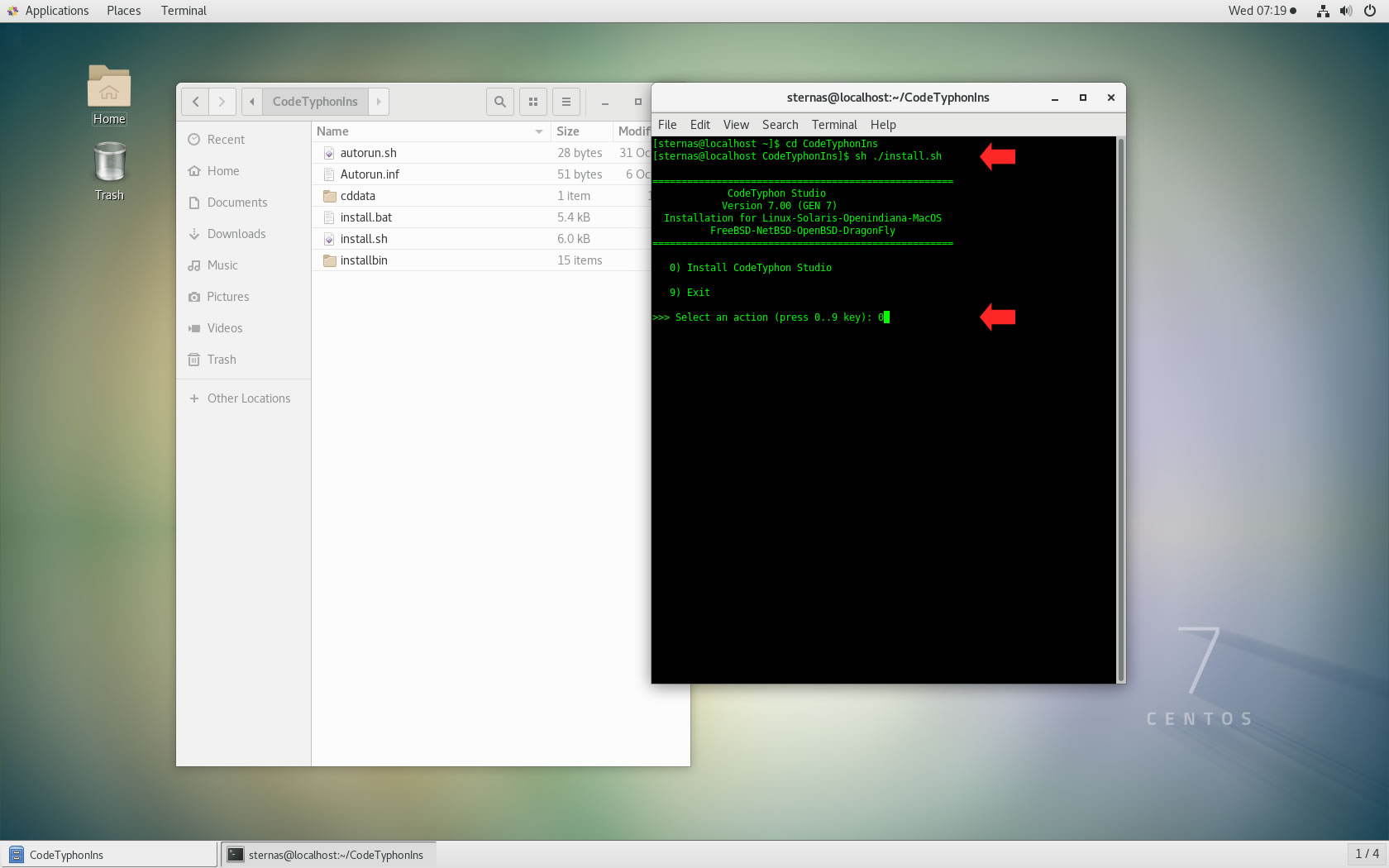 3. Setup and Build
After CT install you can start CTCenter or to continue with the open terminal.
For this test we don't build CT with MultiArch option.

It's the first installation of CodeTyphon on this PC,
so we must give "0" to install "System Libraries".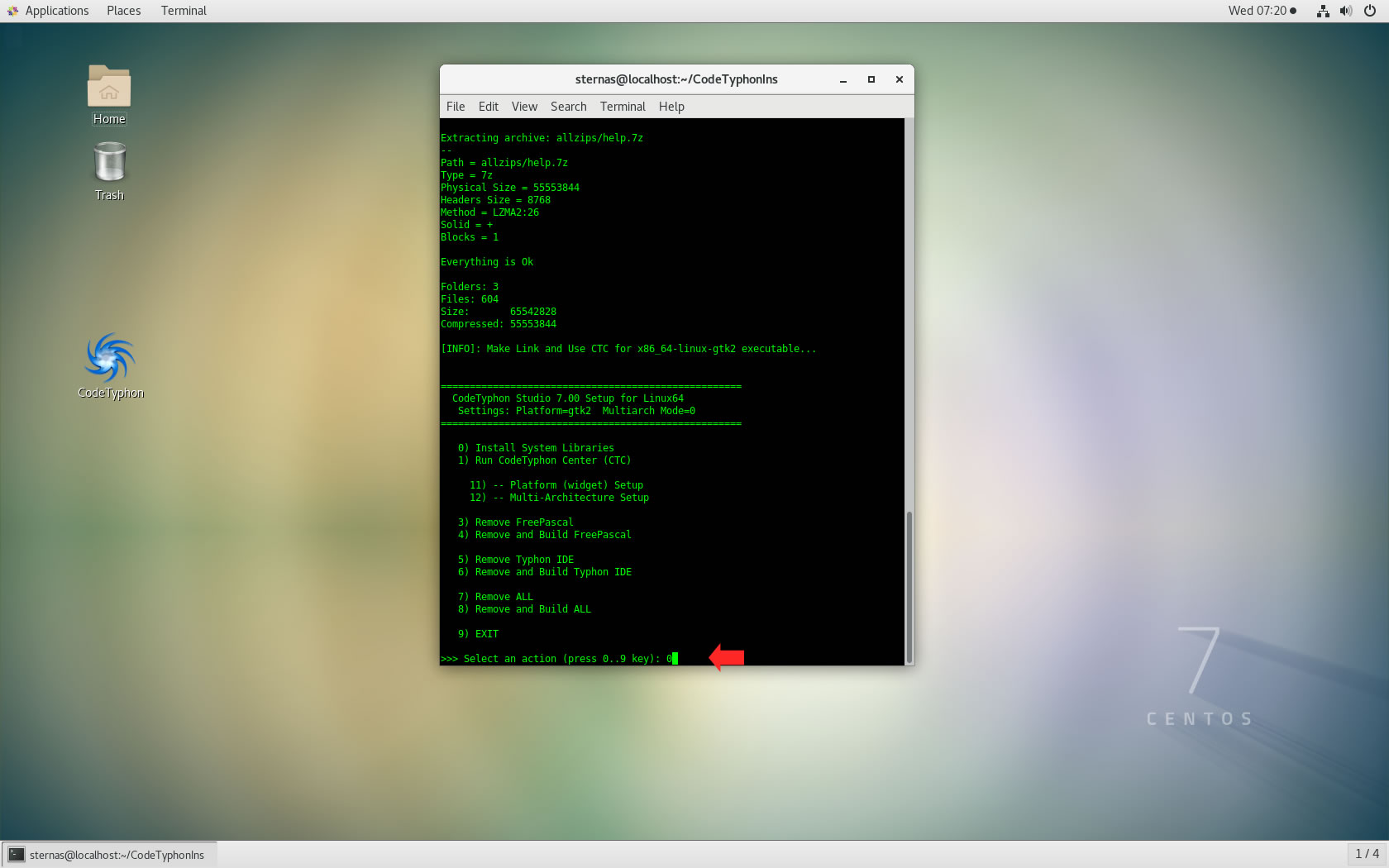 Select "8" to build anything (ALL)...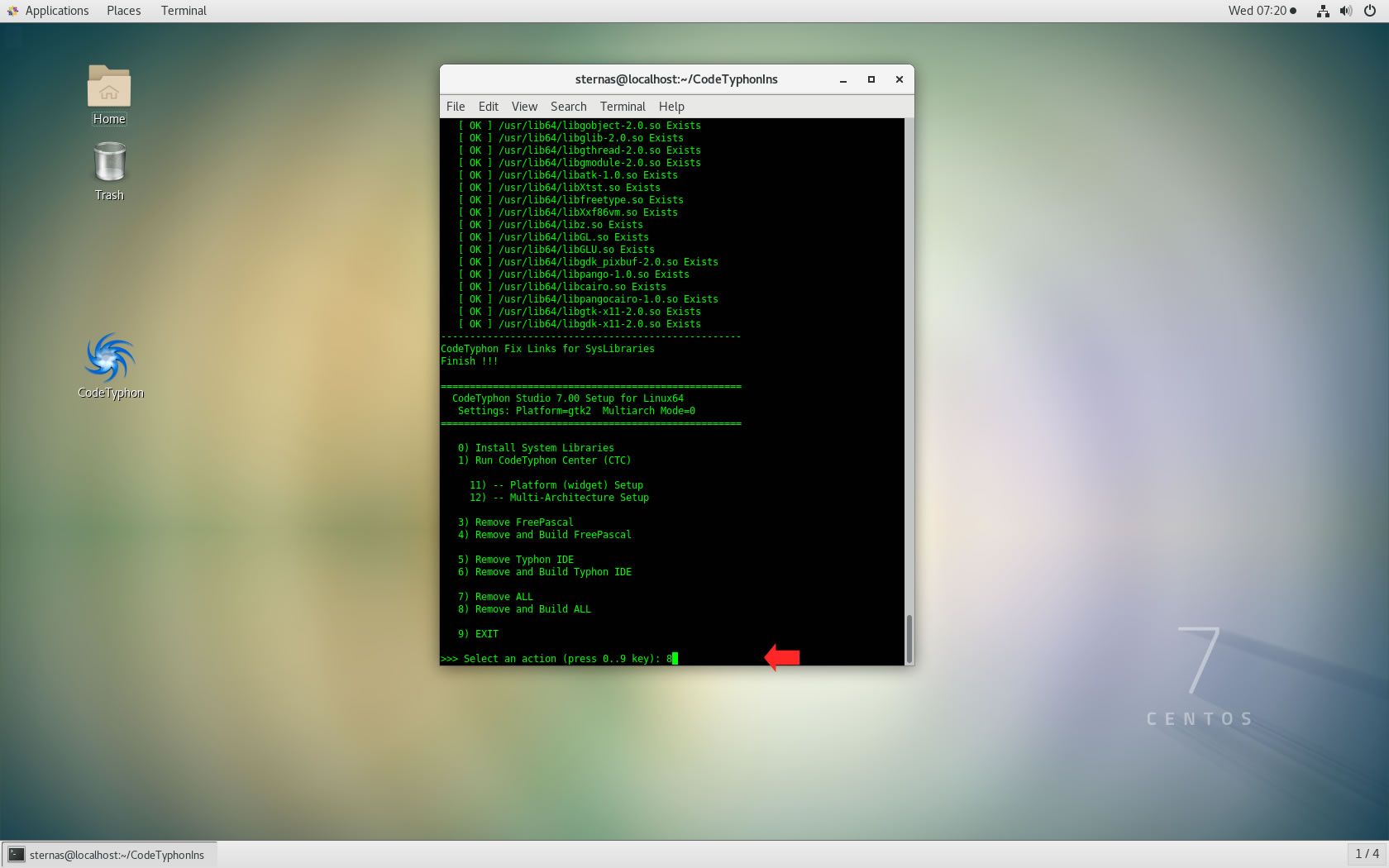 4. Finally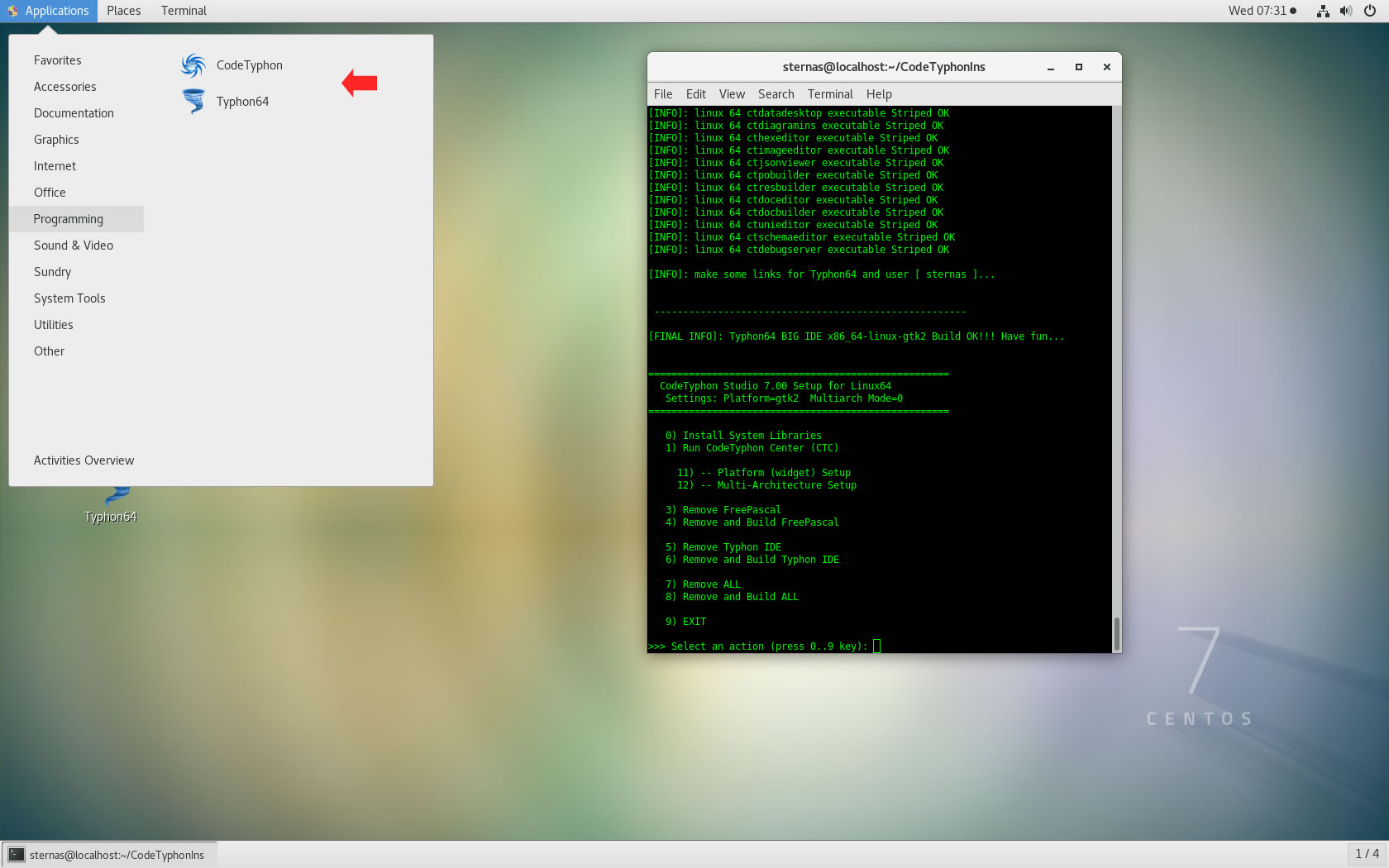 CTCenter and Typhon64 (single window mode) for GTK2.