Details

Category: CodeTyphon Installation
Published: Thursday, 09 May 2013 06:06
Written by Sternas Stefanos
Hits: 28266
WARNING 1: On Windows 7-10.x, you must install this software as user with administrator privileges.
This user name must have only English letters and without spaces.
WARNING 2: Only for the first time of CodeTyphon installation in your Computer, you must install some System Libraries.
1. Step : Preparation
You must install DirectX End-User Runtimes package,
in order to compile CodeTyphon BigIDE, even if you do not plan to use DirectX components in your projects
Please, Install manual the latest MS DirectX End-User Runtimes,  
with web installer from here


2. Step : Download
Download CodeTyphonIns.zip    

  to any drive.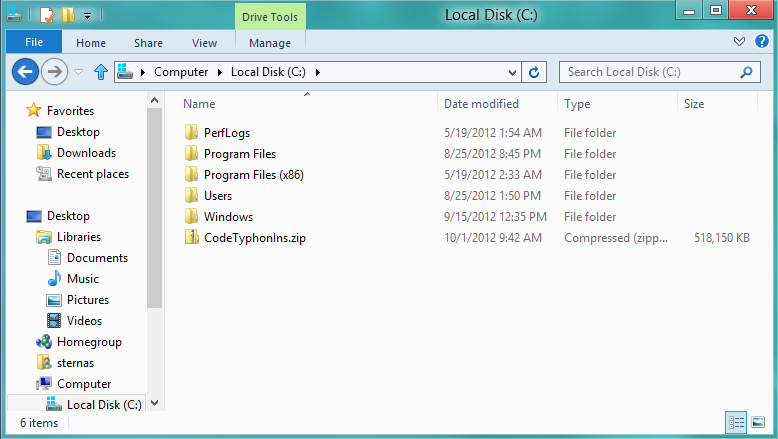 Extract CodeTyphonIns.zip all content (extract here).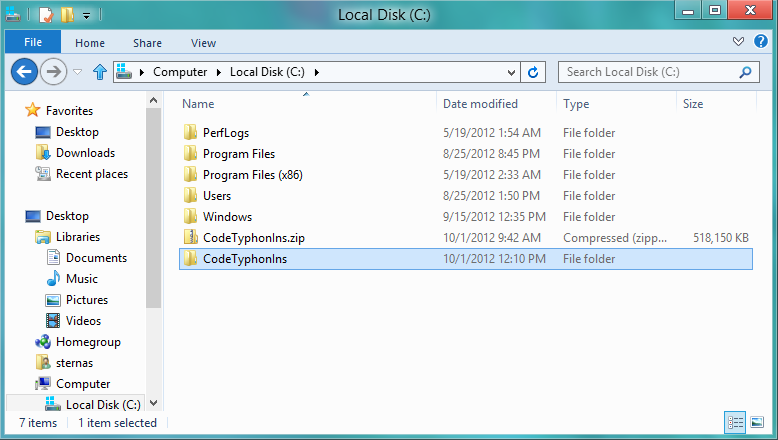 3. Step : Install
Go to new CodeTyphonIns directory and run install.bat "as Administrator"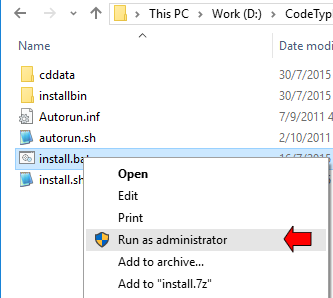 Give zero "0" to Install CodeTyphon Studio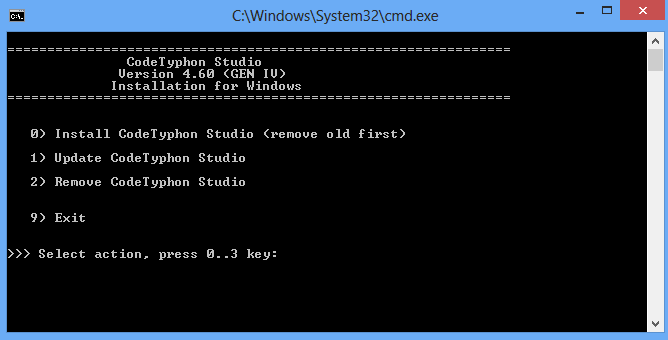 4. Step : Setup and Build
After install script CT automatic will start Setup script

.
From "Setup Script" select option (8) "Remove and Build ALL" to Build FreePascal and Typhon IDE from source.
(10-45 minutes procedure)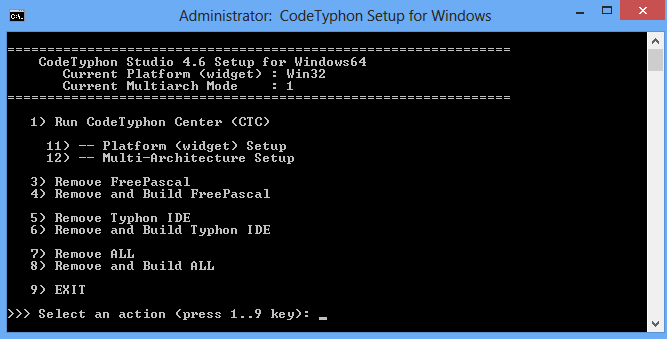 Note: After installation you can remove "CodeTyphonIns"  folder
---

NOTE:
On all Windows 64Bits CodeTyphon has Multi-Architecture ability,
so you can run both 32bit and 64bit Typhon IDE.