Details

Category: Solaris Install
Published: Thursday, 09 May 2013 10:33
Written by Sternas Stefanos
Hits: 11560
WARNING: On Solaris this installation request a user with sudo root privileges.


User name must have only English letters and without spaces.
1. Step : Preparation
a) Give to installation user sudo root privileges.

2. Step : Download
Download CodeTyphonIns.zip    

  to your /home directory
Extract CodeTyphonIns.zip contents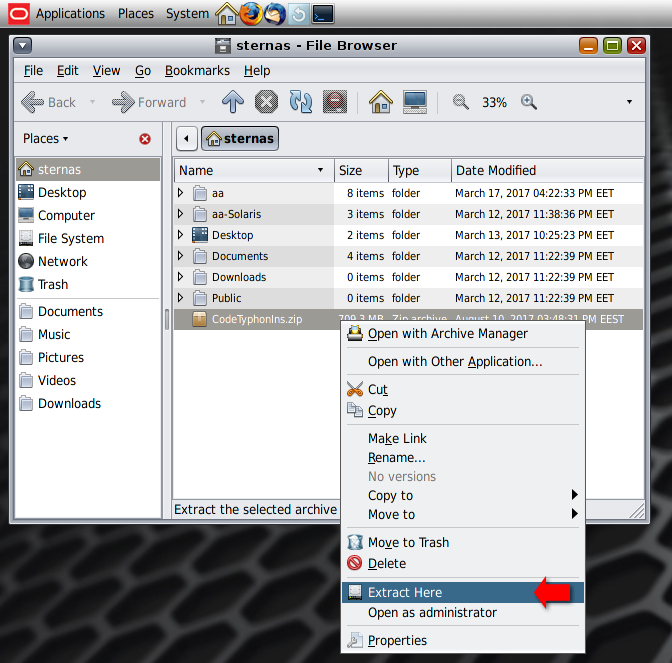 3. Step : Install
Go to CodeTyphonIns directory and execute the "install.sh" (as "normal" user with "sudo" root privileges)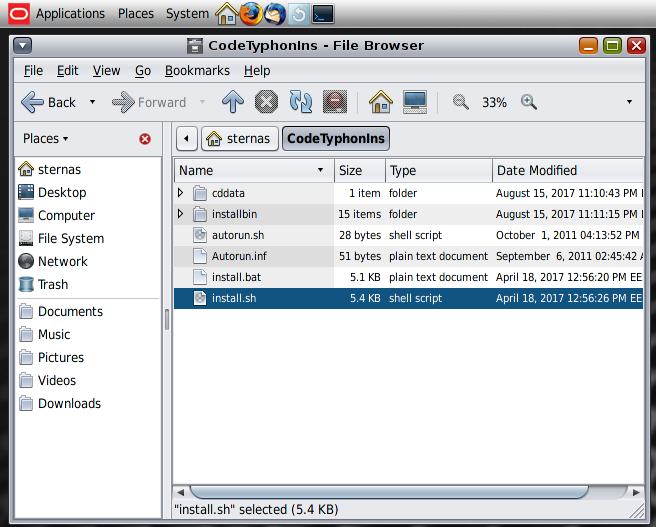 To execute from terminal install.sh script
   cd CodeTyphonIns                (go to CodeTyphonIns folder)  
   sh ./install.sh                        (execute install.sh)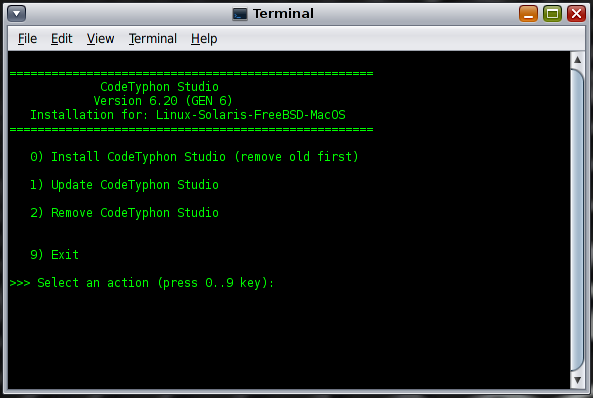 4. Step : Setup and Build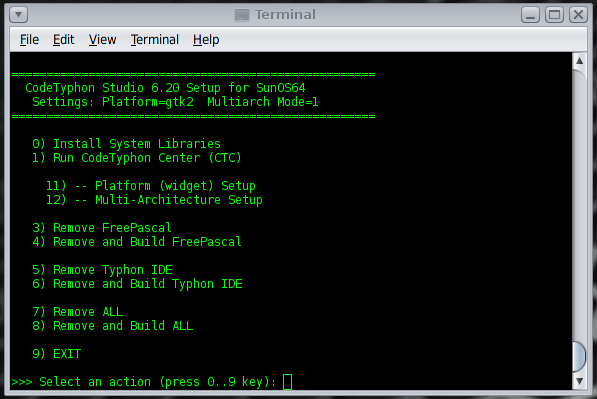 NOTE:
Only for the first time of CodeTyphon installation in your Computer,
From "Setup Script" Select option (0) "Install System Libraries", to install some System Libraries
(2-5 minutes procedure)
From "Setup Script" 

select option (8) "Remove and Build ALL" to Build Freepascal and Typhon IDE from source.
(10-20 minutes procedure)
5. Step : Use CT
Run Typhon IDE or CodeTyphon Center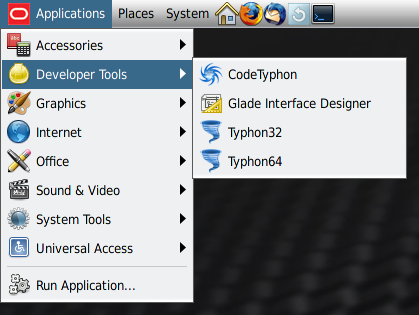 Notes: After installation you can remove "CodeTyphonIns"  folder