Details

Category: CodeTyphon Debugger
Published: Sunday, 26 February 2017 06:57
Written by Matis A.
Hits: 4785
CodeTyphon use as third debugger option the Native FreePascal Debugger.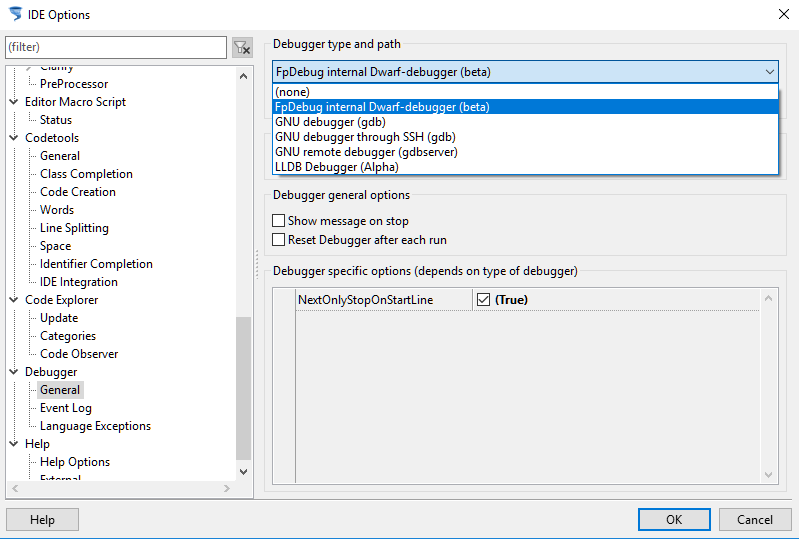 This internal full native pascal source debugger, works only on MS Windows and Linux OSes.
Has many limitations but it's in "BETA" stage.
 You must install lz_DebuggerFp Typhon IDE package first to use this debugger.